Are you interested in portable flatbed scanners?
Do you know how they work and which are the differences between this and regular scanners?
If you don't, then keep reading. Here we will introduce you to this scanner type. In our buying guide, we focus on important flatbed scanner's features you need to know before purchase. Moreover, we pick the best models on the market and described them.
Our Top Picks
6 Best Portable Flatbed Scanners
Best Of Best Portable Flatbed Scanner
Epson Perfection V600 Scanner
Quality Scans
The Epson Perfection V600 is a powerful flatbed scanner. It has an elegant design and its dimensions are 19 x 11 x 4.6 inches. It is compatible with Mac and Windows computers. The Epson is able to deliver amazing quality scans from photos, films, slides and documents.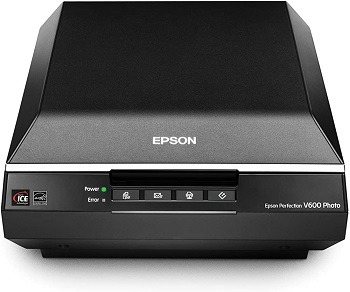 Optical Character Recognition
This portable flatbed scanner offers a high 6400 x 9600 dpi resolution. With the Optical Character Recognition feature, you can convert the scanning documents into editable texts. On the front interface there are four buttons, use it for instant scanning, copy, scan to email and create PDFs.
Transparency Unit
The built-in Transparency unit allows you to scan slides, negatives and medium-format panoramic film. The large format negative scanner delivers 48-bit depth for amazing clarity and color. You can even use this scanner for 3D objects. The Easy Photo Fix tool is useful for restoring photos.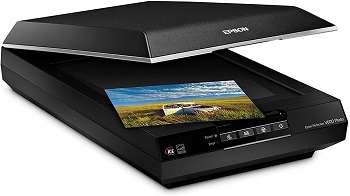 Digital Ice Technology
This technology is useful for films and prints, it automatically removes defects. It removes dust and scratches from the film. The Epson is an energy-efficient device, it uses less power and provides more productivity. The warm-up isn't needed. The price is affordable.
Highlighted Points:
elegant scanner with great scan quality
the warm-up time isn't required
the ability to scan a variety of documents and photos
converts scanned document into editable text
photo fix feature restores faded color photos
Best 2-sided Portable Flatbed Scanner
Plustek A3 Flatbed Scanner
A3 Document Format
The Plustek 1180 is an A3 format flatbed scanner. This white scanner has 23.18 x 16.02 x 2.67 inches. The scanning area has 11.69 x 17 inches. It supports Mac and Windows systems. The image resolution capability is 1600 dpi. it is easy to set up and use this scanner.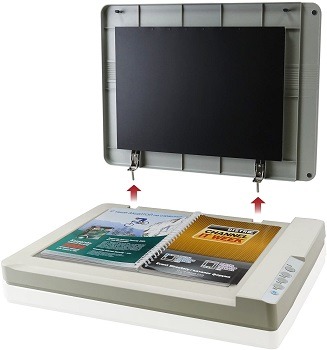 Fast Scanning
Plustek large format flatbed scanner is able to scan two pages spread book, two-letter sizes pages, large magazines, newspaper, scrapbooks, photos and more. The scan speed for 300 dpi grey paper is 9 seconds. For 300 dpi color document it requires 15 seconds. This scanner scans two sides of the page at once.
No Warm-up
This portable flatbed scanner is ideal for commercial use. The LED light source design provides immediately scanning. There is no warm-up time. On the front interface, you can find four buttons, they are intended for scan, OCR, PDF and email. That simplifies the whole scanning process.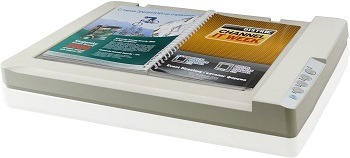 Intelligent Function
Use the intelligent function for auto-rotate, remove background, character enhancement, denoise and others. With the OCR function, you can save images by searchable PDF. Also, you can create an eBook library for your favorite books and take them with you.
Highlighted Points:
the large scanning area intended for big formats
great for libraries, schools, offices
it supports Mac and Windows operating systems
four one-touch buttons for easy operations
OCR software, PDF conversion, editable texts
Best Home Portable Flatbed Scanner
Doxie Flip Scanner
Cordless Scanner
Doxie Flip home document scanner comes in a sleek design, it measures 10.24 x 6.24 x 1.34 inches and weighs 2.2 pounds only. It is a lightweight and portable scanner.  It features a unique removable lid, so you can flip the scanner over and place it directly on your photos.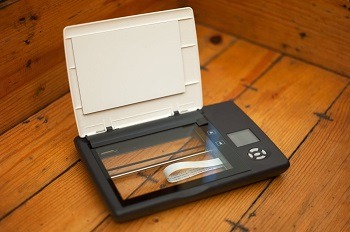 AutoStitch Feature
Through the transparent window, you can see how your scanning documents or photos are aligned before scanning. The Doxie doesn't require a computer for work. You can scan anything at up to 600 dpi. You can even scan large prints, the AutoStitch feature merges multiple scans into one image.
Included Software
Doxie is able to send scans to Facebook, Photoshop, Dropbox, Evernote, OneNote and other apps. This portable flatbed scanner is great for home use and scanning your family old photos. Also, you can lend it to your friends. This scanner has integrated software.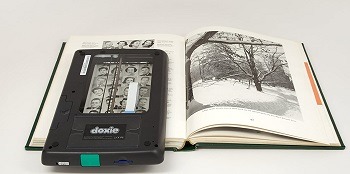 Intelligent Auto Adjust
Doxie features an automatic image recognition system that delivers crisp digital images of your photos. You can have a perfect scan with smart cropping and contrast boost. You can scan old photos, memories, creative ideas, pocket notebooks,…It is compatible with Mac, PC, iPhone, iPad.
Highlighted Points:
compact, lightweight and cordless flatbed scanner
unique removable lid for directly scanning
AutoStitch feature merges multiple scans into one
compatible with Mac, iPhone, iPad, PC
transparent window for perfect scans
software is included in the scanner
Best Office Portable Flatbed Scanner
Canon CanoScan Lide 400 Scanner
Stylish Design
The Canon CanoScan Lide 400 is a slim scanner, it has 14.5 x 9.9 x 1.7 inches and weighs 3.6 pounds. With this space-saving design, it fits in any drawer or shelf. The optical resolution is 4800 x 4800 dots per inch. You can rely on this scanner and quality photos, so it's ideal for office use.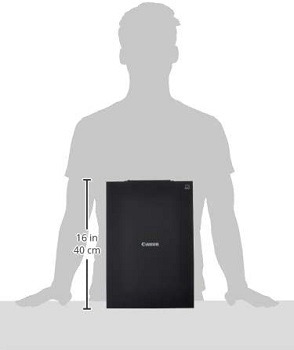 3-color LED Lights
It is easy to operate with this scanner, there are several buttons on the front interface. The Canon is compatible with USB-C port, USB 2.0 and 3.0. The operating temperature range is between 5 to 35 degrees Celsius. This scanner features a three-color LED light source for scanning.
Low Power Consumption
For scanning a single document, it takes 8 seconds. The power consumption is 4.5W when the scanner is in operation mode. The standby mode requires 0.3W. Canon is compatible with Scan gear and Scan utility software. Also, it is able to work with Mac and Windows.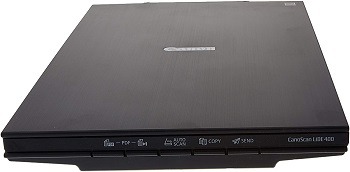 Automatic Adjustment
The scanning glass on this office scanner can accommodate A4 paper, which is the maximal document size. It is not capable to scan A3 documents. The Auto Scan mode automatically adjusts the settings for the document type you want to scan. Also, you can scan multiple pictures at one time.
Highlighted Points:
stylish and space-saving design
low power consumption in operating mode
compatible with Mac and Windows computers
8-second high-speed scanning
USB Type-C port for fast charging and transferring
Best Professional Portable Flatbed Scanner
HP ScanJet Pro 2500 Scanner
Professional-looking Scans
The HP ScanJet Pro 2500 model is designed for professional-looking scanned documents and photos. You can use it in the education sector, financial sector, government sector and more. The HP scanner measures 13.80 x 17.80 x 4.80 inches. The price is affordable.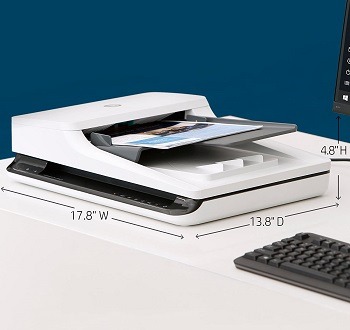 Speedy Scanner
This portable flatbed scanner scans up to 20 pages per minute, 40 images per minute and 1,500 pages per day with a single pass. It is a 2-sided scanner that improves speedy scanning. Into the automatic feeder, you can load 50 pages maximally. On the side, there are two ports, USB 2.0 and a power port.
Software Features
The integrated software allows many useful features, that include fixing: remove holes, auto orient, straighten and more. You can enhance your scans with the auto crop, remove background, automatic brightness, auto-contrast. Lastly, you can optimize scans with resizing, compress, blank pages deletion and color detection.

Energy Star Certificate
Scan documents and photos and send them to multiple destinations. HP flatbed professional photo scanner supports different paper sizes, like envelopes, labels, A3 documents, business cards, index cards and more. This device has an Energy Star certificate for low power consumption.
Highlighted Points:
perfect for education, government and financial sectors
multiple software features
intended for variety document/photo sizes
daily scanning volume is 1500 pages
it scans 20 pages per minute
auto document feeder for up to 40 pages
Best Cheap Portable Flatbed Scanner
Visioneer 7800 Flatbed Scanner
USB Powered
The Visioneer 7800 scanner features a nice-looking design and its dimensions are 15.79 inches in length, 11.18 inches of width and 1.77 inches in height. The weight is 4 pounds, so you can easily transport it. It is USB powered, there is no need for a power cord.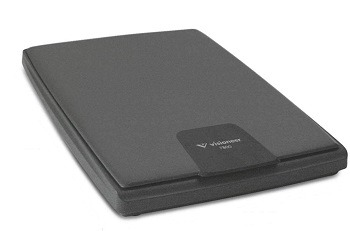 Twain Technology
This portable flatbed scanner provides sharp and clear scans of documents or photos. Use it for color or black and white documents and photographs. The Visioneer supports Twain's driver technology which is able to deliver scans to your computer or laptop.
Tag That Photo Software
There are filters that will improve your photo quality, which includes auto color detection and color matching. The maximal scan size is 8.5 x 11.7 inches. The Tag That Photo Software provides accurate, automated facial recognition and tagging, photos privacy, a high-capacity photo library and more.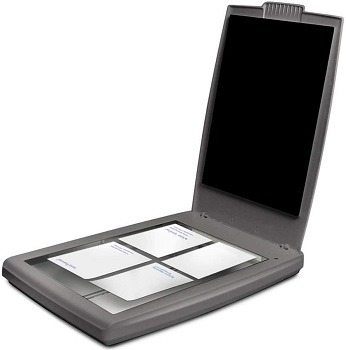 Easy Set-up
This portable flatbed scanner has an affordable price, so everybody can afford it. It is a great choice for people who want to save and store their old family photos or important documents. It is easy to set the scanner up and use it. When you plug it in, download the software and start scanning.
Highlighted Points:
affordable flatbed scanner for personal use
USB powered device, no power cord needed
software for a great photo and document scans
auto color detection and color matching
automatic facial recognition
Things To Know About Portable Flatbed Scanner
There are different scanners on the market, so there are portable flatbed scanners. Do you know why are they special? If the answer is no, we will present to you briefly about these scanners.
Introduction – The portable flatbed scanners feature a large flat glass surface and lid. it is simple to use it, just lay the document/photo/card on the glass and close the lid. Then push the scan button and the device will complete the process. Easy, right?
Scanner Size – The flatbed scanner comes in different sizes, in this review we talk about portable scanners. So, they should have smaller dimensions and low weight. When you close the lid, you can put the scanner into its protective bag or your backpack.
Higher Resolution – These scanner types provides higher resolution than other scanners. Many models offer 600 DPI (dots per inch) which is a good resolution, but some scanners have even higher resolution, for example, 4800 dots per inch.
Scanned Material – Choose the right scanner depends on the material you need to scan. If you scan photos, films, documents, 3D objects, bound materials – like books, scrapbooks and other materials, the flatbed scanner is perfect choice. It is great for delicate, old things, like family photos.
Document Format – Not every scanner can scan every document size. Mostly, a flatbed scanner can't scan documents larger than A3 format. If you need to scan larger documents, check out the scanner's area for documents. Some scanners allow you to scan multiple pages and merge them into one image.
Final Verdict
There are six quality portable flatbed scanners, pick the model which suits your needs. We chose the Epson Perfection V600 Scanner as the best model. It produces extraordinary scans, improves old photo quality and uses an LED light source for more productivity. For more similar models, read the best portable photo scanners post. If you need to scan large formats, check out the review of large document scanners.