Having a good product or quality service isn't enough.
Marketing is a very powerful tool that brings new clients, provides collaborations and draws attention to your business.
Nowadays, social media can't be neglected when planning your business strategy.
Here we'll help you with how to introduce your business on Facebook successfully.
Importance Of Social Media Marketing
The most common perception about social media platforms is that they are made for entertainment.
That's so wrong.
If you just started your business, then it's time to learn how to promote your business on the platforms and use their advantages.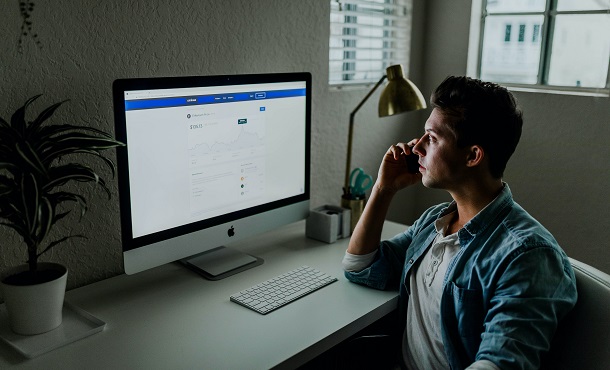 When you know proper social media marketing techniques, they will help you to boost the visibility of your business. Depending on the social media network, and here we'll talk about Facebook, you need to adapt your content to clients who use them. But more about that later in the article.
Every business can benefit from being present on Facebook, using its ways to promote services or products, increase customer support and boost sales and recognition.
Facebook often changes its rules and algorithms, but with the right strategy, Facebook can be your best tool to promote your business all around the world.
Guide To Introduce Your Business On Facebook
Some social media experts said that introducing your business to others is like when you meet someone new. But there is a big difference when meeting a new person, they can clearly see you exist. However, when you introduce your business on social media, your future clients and customers don't know you are there yet.
Before Running Your Facebook Business Page
There are some things you should consider before jumping into posting and introducing yourself on Facebook. Keep them on your mind and you'll be ready to start posting.
Know where is your audience  – Not literally, of course. Are they on Snapchat, Instagram, Facebook or Twitter? Wherever they are, there you should be, too. For example, if you want to target an audience in the late teens or early twenties, Instagram, Twitter and Snapchat are platforms you need to be present on. If you want to target people aged 25 years and above, then Facebook and LinkedIn are ideal social media for that. Using Facebook analyses, you'll easily see who is your audience (gender, age, status, etc.).

Update information before publishing – Many business owners make mistakes on this step. For example, they set cover and profile photos, but forget about company descriptions and other basic info that must be there when launching your Facebook business page. All that should be set before you publish your business page.
Promote To People You Know First – Share your page and handle with those who you already know. Send an invitation to all your Facebook friends to follow your page and web. It is a good trick to send invitations from your personal Facebook profile to all your friends and family members. Also, ask them to spread the word about you to their friends.

Get ready for the long haul – Having a presence on Facebook or other social media is not a one-and-done effort. You need to have a good plan and strategy if you want to be visible on the market. You need to prepare posts in advance, upload different types of posts (educational, funny, questions, photos, videos, etc.), track metrics and other things.
Define Your Goals – Identify your main goals. Many small brands haven't identified their goals and if you don't do that, how are you gonna measure your progress? Of course, each business is different, but the following goals can be applied to every business – increasing brand awareness, increasing sales and driving traffic to your website.

Choose The Right Category – When creating a Facebook Business page, you should choose the right type or category for your business. If you can't decide, don't worry, you can pick three categories that describe your business the best.
Pick The Right Profile And Cover Picture – Customers will associate your profile picture with your business. The cover photo is the first thing your fans will see when opening your page. It will make a big impact on customers and create a first impression. These visuals will help you to tell your story.

First Post Is Important – Share your first post even if you don't have many audiences at the moment. Your first post on Facebook should be attractive and draw attention. Make a combination of text and rich media (photo or video). The idea of your first post is to introduce your business and provide something interesting that your future clients want to engage with.
Create And Follow a Schedule – Consistency is key. When you create a schedule of content you want to post on Facebook and then follow it, you'll get consistency. Then you can analyze the data and see what time the audience connects the most.

Engage With Your Audience – As the name suggests social media are designed for people to be social. You should interact and engage with your customers to promote your brand. By interacting with your clients, you'll build a strong relationship. Be aware that people come to Facebook to interact, not just to buy your products or use your service. You can follow the 80/20 rule – 80% of your posts should be about your fans' interests and 20% of posts should be about your brand and company. Don't post more than 1-2 posts per day, you'll irritate your customers.
Make Connections – If you want that people start to like your Facebook, you should find people to connect with. Also, connections with people who are in that industry will help you to be more visible.
Track The Metrics – Track your metrics through the analytics systems available from Facebook and you'll get a better understanding of your customer's habits, behavior and needs.

Adapt And Learn – Like anything else, Facebook evolves and to be up-to-date, you should be in touch with the latest trends.
Introducing Your Business On Facebook
Follow these steps and introduce your business successfully.
"About" Section
Many business owners avoid that part of Facebook. It is very hard to write something about your business and show it in a good light. However, people or brands who are interested in your business want to learn more about your business. They will read that "About" part.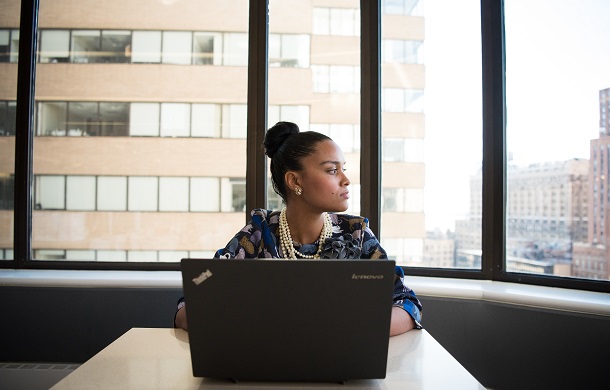 The About section includes Description, Mission and Company Overview. Meaning, that is your opportunity to introduce your business to potential clients and give them an idea of who you are, what you do and how your business is relevant to them.
The description field is a short description that appears in search results. Write just a couple of sentences and don't exceed the maximum number of 255 characters. Insert the right keywords so that your business to be found easier. For example, if you own a moving company, choose the right volume keywords.
The mission statement represents the core principles and purpose of your business. It should be short, and interesting and describe your business goals (two to four sentences). When it comes to the company overview field, tell how you got started and what makes you different from your competition.
Also fill it out with your contact information, business details, address, hours and website URL.
Business Introduction – Examples
Here we'll mention several examples of how to introduce your business. Use them or just inspire yourself with these examples.
Introduce yourself. Post a photo of yourself or your team and write a welcome message or what people can expect from your brand. You can post a few fun facts about your company.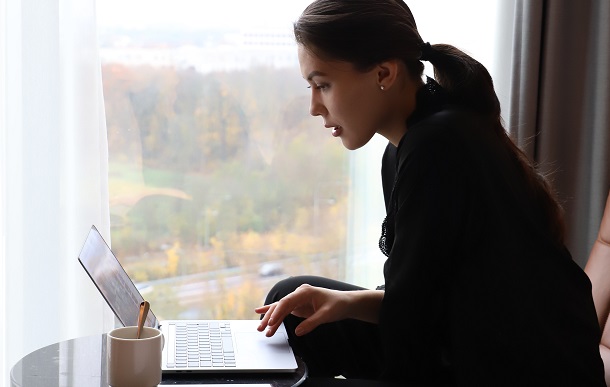 Your business story. Post photo or video ideas of yourself, you in your workplace, a timelapse of doing your work, photo of the finished product. Or you can write about who inspire you to start a business or how did you get the idea.
Problem and solution. You might start your business because you notice a problem and want to solve it. Write about the problem and tell your audience how you liked to solve it.
Share a Sneak Peek – The sneak peek can be a photo with a hidden clue, a series of photos that reveals your new product or idea. You can post a question: "Can you guess what's coming soon?", or "Who can see the new product in the pic?"
Puzzle Grid – This one is very popular and interesting for the audience. You should take a big photo that shows your business or new product and split this big photo into multiple posts.

Your uniqueness – Write about what makes you and your brand unique. Tell your audience how you differ from others in this industry.
Countdown – Doing a countdown is always appealing. Intrigue your audience by setting up a countdown.
Company Value – Post a quote or company values that resonate with you and represent your values. So people will be able to connect with you even more if share the same values.
Tips After Setting Up Your Business Page
Once you have your Facebook Business page set up, it's time to keep these things in mind.
Keep it short. Your customers want short and informative updates. When your customers are drawn in, they will lead the conversation, ask questions, and give feedback and comments along the way.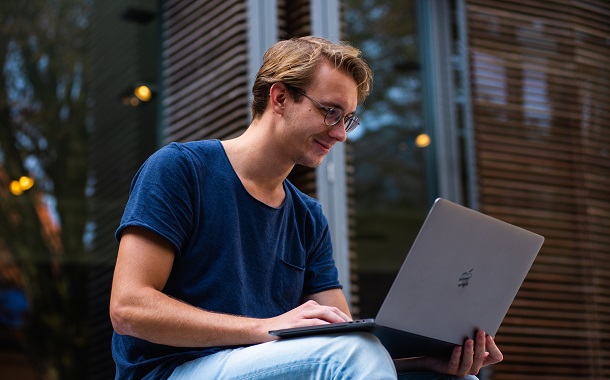 Focus on others. Keep social media interactions focused on your customers' wishes and needs. You can ask questions and respond when they ask you a question. It is essential to listen to your clients so you can adapt your service and respond properly to their requests. Keep this in mind – connection comes from listening.
Understand Context. People use Facebook or other social media for different reasons. Keep your updates relevant, breezy and conversational. Facebook can be a great tool for business, but don't forget to keep it light and natural. Don't force the conversation and push things.
Final Verdict
In this article, we talk about How to introduce your business on Facebook and give you some examples. You can use the same idea or just inspire yourself with those. Don't forget that consistency is key and… Good luck with your business!