Applying for a new job and being asked to do a pre-recorded video interview?
If you should do it for the first time, you probably need some tips and advice, right?
In this piece of writing, learn what pre-recorded interview is, how to prepare for it and how to do it successfully to leave the best impression on the employer.
Let's start!
What Is a Pre-recorded Interview?
It is a bit innovative recruiting tool where you won't face a person, but camera through your smartphone, laptop, PC or tablet. You should take an online interview filmed and the employer or HR manager will watch the recording afterward.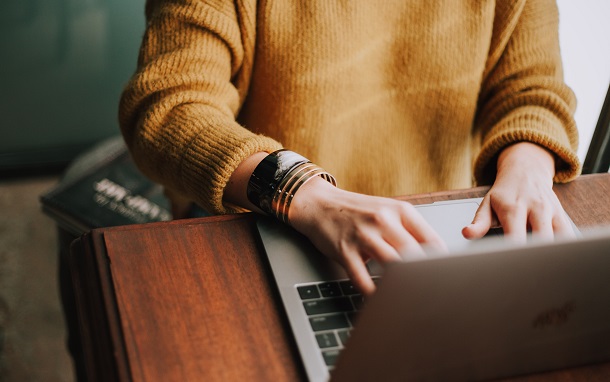 Let's explain it in more detail.
The employer or HR member advertises the job and chooses the candidates to record the interview. Then they set up the pre-recorded video on the platform and send out the invitations to candidates to log in to the platform.
If you are a candidate for the job, then you need to log into the platform. Often, there are microphone and camera tests and perhaps a few questions to answer before the interview starts.
Employers use different platforms and tools for recruitment, such as Vid Cruiter, Shineinterview, Zoom, Teams and others. For recording, you can use your smartphone, tablet, laptop or PC as long as your device has a good camera and quality sound. If your device has poor sound quality, consider buying a new microphone.
On the other hand, some employers don't use platforms but will ask you to record your presentation or answer their questions and then email the video to them.
Why Do Recruiters Use Video Interviews?
There is a variety of reasons why employers use pre-recorded interviews. This type of interview is useful when an employer needs to pre-screen candidates and reduce the number of candidates before the next phase. The interviewing process is expensive and time-consuming. This kind of recruiting is faster.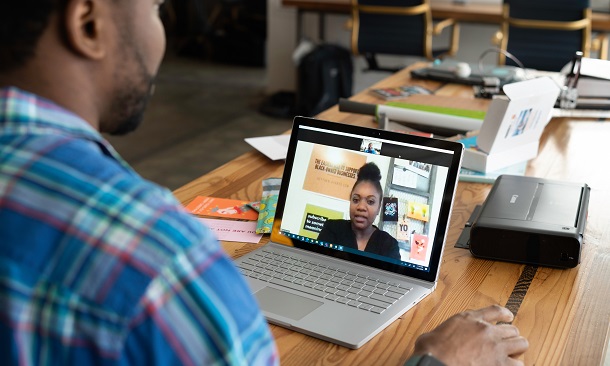 Pre-recorded interviews can be used to find out about specific skills that the employee must have.
Although people don't like to see themselves on the screen, this kind of interview can be beneficial for them. They don't have to travel and take time out from their work. They can choose where and when they will do the interview.
Pre-recorded Video Interview Tips
Here are some quick tips that can help you with your first video interview. You can print this short list and keep it on your desk so you can check everything before your interview starts.
Read The Instruction Carefully – It is very important to read and follow the instruction very carefully. If you skip this first step, that can automatically disqualify you even before the interview starts. It's best to avoid making assumptions.
Be Informed – Make sure you read all essential information about the company – its products, its goals, its policy, etc. Learn how they are working and where they are going. Once you have all information, you'll be able to better understand the position you are applying for.
Choose Your Look – Of course, the look you choose will depend on the type of the job, but being neat and well-presented can't be wrong. If you are not sure about the dress code, go look at pictures on the company website or social media to get a general idea of the company culture. You'll have one chance to make a good impression, so don't ruin it with sloppy clothes.

Manage Your Environment – Messy bedroom, children that jumping around is something you definitely want to avoid during your interview. It's best to choose a neutral location with a neutral background. It is very important to choose a place you won't be disturbed during the interview. Keep the background simple and test the lighting (for example, a lamp that is slightly above your face and behind the camera will provide good lighting). There shouldn't be background sounds that will distract either you or the interviewer.
Prepare For The Interview – Ensure yourself enough time, allow 15-20 minutes longer than the interview should last to avoid any distraction or risk of being disturbed. So, turn off your phone, check the internet connection, check the battery and set the lighting.
Practice – You should know your script very well to seem natural. You should practice answers to common interview questions. That will help you focus on the important things you want to say. Practicing it aloud is one of the best tips you should try before a real interview.
Prepare Questions – This one is related to the second note. Prepare a list of specific things you want to discuss in the next phase of the interview. Of course, when you doing a pre-recorded interview, no one will answer you right now, but it's okay to ask about things you want to know better. Also, one of the last questions may be just that: Do you have any questions?
Keep The Informations Relevant – Keep your answers relevant and on-topic. Don't go too far and explain some irrelevant things.
Look Directly At The Camera – When answering questions, look directly at the camera, it's best to pretend you are talking to the person. Also, camera placement is very important. Place the webcam on a stack of books or boxes behind your monitor. The webcam should be just above your eye-line, almost directly in front of your forehead and then tilt it downwards. If you use a laptop, place it on top of something to achieve the same position as mentioned.
Pay Attention To The Clock – Mostly, these video interviews have a time limit. Be aware of time and put a clock where you can easily see it during the interview.
How To Introduce Yourself?
For most candidates, this can be a bit daunting part of the whole interview process. So, how to answer on Tell me about yourself question?
1. You can start by telling your name and the position you're applying for.
2. Then you can talk more about your current situation and current role.
3. Highlight major, relevant achievements and responsibilities.
4. Summarize your previous experience and how they've helped prepare you for the role.
5. Also, connect your background, interests and qualifications for the job you are applying for.
6. You can finish by explaining how your experience will make you a successful part of the team you want to join. Also, thank the employer for the opportunity to introduce yourself and point out that you are waiting for their answer.
What About Notes During Interview?
When it comes to notes, that's a bit tricky topic.
Mostly, employers don't like to see you are reading from them. That can seem inauthentic and can be misunderstood as if the candidate has not prepared for the interview.
However, if you need to use them, inform the employer about that. Also, use dot points instead of pre-written answers.
It is more appropriate to use notes when you have an opportunity to ask employer questions.
Pre-recorded Interview Questions
With this pre-screening interview, the employer wants to know if the candidates have the essential skills and knowledge for the job.
Questions can be various and here is a common structure of a regular interview.
Open-ended questions – For example – "Tell me about yourself", "Why are you interested in this position?". These questions are used as a warm-up but you should talk about the relevant part of your life history that match up to the requirements of the position you are applying for.
Questions about you – Such as – "What're your strengths and weaknesses", "What motivates you", etc. There are two approaches, one is to give something that isn't relevant to the job role or something that you have identified as a development need that you have been working on.
Company-related questions – They can ask you "What research have you done on the organization?", or "Why do you want to work for this company?". As we mentioned above, you should always do your research on the company.

Also, there could be competency questions, such as "Give me an example of a time when you had to plan a project?","What can you bring to this job?"
These are very similar to the competency questions, so they can ask you about the specific knowledge – "Describe how a 3-phase motor works".
Behavioral questions – This refers to soft skills such as communication with other colleagues, teamwork, leading the group, etc. This is an example of a behavioral question: "Tell me about the time when you have had to manage a group of people"

Future goals – The most popular future goal question is "Where do you see yourself in 5-year time?". Don't be too ambitious in your answer, think of what they are looking for.
Closing – Finally, the closing phase. It includes questions like these "Would you accept this job if offered to you?", "Do you have any questions?". Always have prepared questions for them.
You should be well prepared for the interview if you want to pass it successfully, so go through these questions and answer them.
Things To Avoid Doing In Your Interview
There are some things you should definitely avoid doing during or before the video interview starts.
First, don't be too casual. Some candidates assume that if a company has a casual company culture, they can joke and laugh and be too casual during the interview. Don't do that in your first interview, you'll make a bad impression.
Unclear answering and rambling can be very annoying as well as mumbling. Try to speak loudly, clearly and slowly to be heard. Don't put your arm in front of your mount, you won't be heard properly.
Avoid poor body language. For example, try to sit upright in your chair, and keep a good posture and eye contact. Avoid fiddling with your pen, mobile phone or other items on your desk or with your hands. Look at the camera when speaking, you'll look more confident.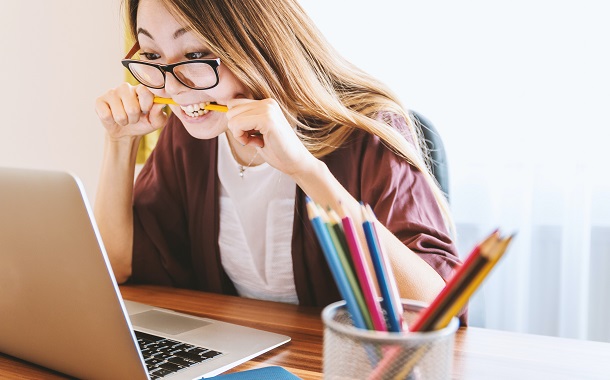 Then, don't skip the tech test. You should test out your technology interface well before the interview starts. Don't leave this step for the last half-hour before your video interview starts. Check your camera and microphone a few hours before.
Another thing you shouldn't do is pick the wrong place. The employer will see you and the background behind you during the interview. Therefore, choose a neutral and quiet place for your interview. If you don't have that kind of place, you can rent an office space for an hour or two.
How Long Should Video Interview Last?
Unfortunately, there is no one set length of time, because that can depend on the type of interview, stage of the interviewing process, the type of position, etc. Therefore, the interview can last from 15 minutes to several hours.
Final Verdict
If you are about to participate in an innovative recruiting type – pre-recorded video interview then you'll be facing the camera, not a person. Here we provide you with some tips, common interview questions and examples, so you can make a great impression.