You don't have to have a million to start a business, even 1k can be pretty enough.
You don't believe in that?
Many people have the misconception that starting a business requires a ton of capital.
That's why we'll list a few ideas for businesses to start with 1k, you can check them, see what suits you and become an entrepreneur.
Where To Start?
If you want to start a new business on a tight budget, you should go with something you are already good at.
You can write down your skills, experience, education, abilities and preference.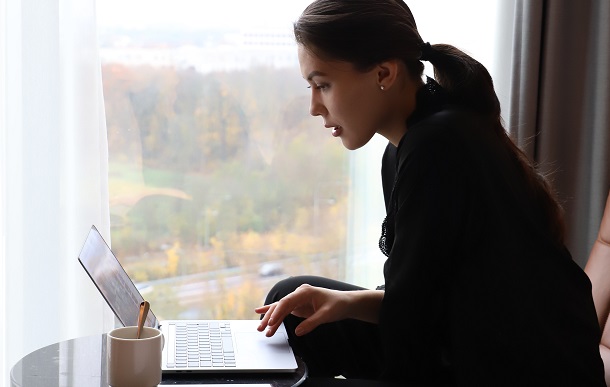 There is no point running a dog-sitter business if you are scared of dogs.
Don't forget to invest some money in advertising – good marketing is a very powerful tool.
What Do You Need To Start A Business?
For most of these jobs we mentioned above, you just need a computer and internet connection.
For other jobs, you'll need to buy some things, like software, a camera, a van, rent a place, etc. For many of these jobs, you'll need less than $1000, meaning, everyone can start a business.
Make Sure you are qualified to legally provide your service or products.
List Of 80 + 1K Business Ideas
If you have that entrepreneurial spirit, but you're on a budget, you should know that it isn't impossible to start a business with that money. Or even less.
There are some low-cost ideas you can start with, including online business.
Go through our list and choose the idea that suits you the most. Let's get started.
Content Creator – Someone who creates entertaining or educational content to be expressed through a certain medium or channel. It's ideal for creative professionals who can create high-quality and shareable for business or media outlets.

Personal Or Virtual Assistant – For those who have good organizational skills, this business is perfect. Assistant performs many secretarial or front desk functions without even being present. They can work online for many clients.
Event Planning Services – The event planning business is ideal for people who are highly organized and detail-oriented. They can organize weddings, birthday parties, class reunions, team buildings, conferences, business meetings, etc.

Social Media Consultant – Many large companies prefer to hire a full-time staff member to take care of their Facebook or Twitter accounts and blogs. As a social media consultant, you'll create a strategy, post schedules and content, write content, etc.
Etsy Shop – This is a popular online marketplace that gathers many at-home retailers and larger productions. It is free to join the site and start a shop.
Online Courses And Tutoring – If you are passionate about some field or have specific knowledge about yoga, baking, web design, languages or something else, you can help others by offering virtual classes.
Translation Service – Similar to the previous one, if you are fluent in a second language, you can convert written or spoken words from one language to another. You can start your own independent service.

Software Training – If you are highly specialized in a certain software program, that's your chance. There is a huge demand for training from amateurs looking to expand their skills.
Music Lessons – Musically gifted people can offer lessons to people who want to learn an instrument. That can be a great source of extra income. If you aren't teaching piano, students will bring their own instruments, so you don't have to buy them.
Sustainability Consultant – Finally, many companies have taken a closer look at their environmental impact. Unfortunately, eco-friendly business solutions are often very expensive, even for large companies. So, there is your chance to advise them about the best solution for their business.
Bookkeeping Services – You don't have to be a certified public accountant to work as a bookkeeper. You should have practical knowledge of basic accounting tasks.

Digital Marketing Service – For those who have a little experience in marketing, starting a solo marketing agency is a low-cost business idea. Also, you can take one of many affordable online courses to expand your knowledge.
Affiliate Marketing – It's easy and cheap to start, but it requires dedication. Basically, you should promote other companies products or services, earning a commission on generated leads. You have to attract a lot of visitors to your website.
eBay Seller – Or an eBay assistant. So your job will be selling other people's products for a small commission. You should be aware of scammers since you are responsible for packages your customers receive.

Internet Security Consultant – If you are passionate about online and internet security, you can help business owners to upgrade their online security and avoid viruses and hackers.
Graphic Design – Every company needs visual assets to promote its business and attract customers. Being a  freelance graphic designer requires a PC, a design application and a portfolio of your work. You can create a business logo, brochures, T-shirt graphics, Instagram graphics, etc.
Vlogger or Blogger – Start a professional blog or vlog if you are passionate about a specific field. For a blog, you'll need a computer and website, while for a vlog, you'll need a high-quality camera and video-editing software.

Domain Name Buyer – It is a person who buys domain names and sells them for a profit. That person should buy domains they believe people or companies want to buy.
Resume Writer – All you need to have is a computer and you can start. Then just sign up for a freelance platform (Upwork or Fiverr) and market your services on social media.
Meal Planner – Healthy lifestyle, exercises and healthy food are very popular at the moment. However, fewer people know how to cook healthy. Working as a meal planner, you can create lists of ingredients, write easy-to-follow recipes, provide information, create weekly meal plans, educate your clients, etc.

Video Producer – If you have experience as a video producer, then you are a lucky person. Many companies, influencers and potential YouTube celebrities want to take their videos to next level and there is your chance to jump in.
Tech Support Service – You can guide people to solve their problems with electronic devices (laptops, computers) over the phone call.
Bicycle Repair – Many people ride a bicycle today, either for fun, recreation or to get to work. You can repair bicycles for people who don't have time for that and those who don't know how to do that.
Local Travel Consultant – It is a very interesting one, referring to guiding tourists over a phone call or email on what to visit in your city.

Creating Instagram Page – Once you have more than 20k followers, you can start doing collaborations with other brands and promote their products for money.
Coffee Cart – It is a great idea to open a coffee cart in a busy downtown area. At first, you should sell the coffee, but when you make enough money, hire someone.

YouTube Channel – You can create how-to videos, funny compilations, cat or dog videos, give comments, etc. Don't put any copyright video or music, because you can't monetize that video.
Professional Organizer – Your target customers should be rich people who don't have enough time to organize things.
Dog Walker – If you are a dog person, go for this option. You don't have to spend the whole day on this job, an hour a day can be enough. Buy pet insurance and market your service on social media.

Fashion Stylist – A big market of rich people who don't like shopping or don't have enough time for it could be a chance for you. You should follow fashion trends and just buy clothes for your clients.
Photographer – Have an eye for stunning photos? Do you know that for a single wedding shot you can charge $1000? Also, you can take photos of children's birthdays and other important events in people's lives.

Errand Runner – Some people don't want to waste their time going here and there. So you can do it for money.
Online Gym Coach – You can guide people online over Skype or another platform to build muscles or lose weight. You can give advice, create daily and weekly plans, educate people, etc.
Website Designer – Design websites for individuals and companies, if you already have some experience in that field. You can upgrade your knowledge by watching online courses. Many of them are free.
Manufacture a Product At Home And Sell – You're good with your hands and love DIY projects? Sell them on Amazon, eBay, Etsy or Shopify.

Become a Distributor – You can distribute things like groceries, newspapers, equipment, and devices for some companies. Rent a vehicle if you don't own one.
Become a Caterer – You can hire some professional freelance chefs and cater to events.
Personal Chef – If you are good at cooking, you can become a personal chef for people who don't have time for that. Your clients could be celebrities or regular people who want to pay for service.
Auto Detailing – Invest your money in detailing and cleaning supplies and you're ready to set up your business. You can travel to your clients, so don't have to rent a place.

Transcriber – Write a speech for people who don't have time to write it or for those who aren't very fluent in a certain language.
Freelance Writer – Write articles for companies and magazines as a freelancer. The demand for good writers increasing day by day.
Jewelry Designer – You can design and sell your jewelry on Etsy or Shopify. It isn't necessary to use expensive materials, you can start with non-expensive rock gemstones.
UI/UX Designer  – It isn't the same as a graphic designer. UI stands for user interface and UX means user experience. You can start an agency for this job.
Property Manager – This is a commission-based job. Manage the houses of other people and keep track of renting and selling them.

Copy Editor – The demand for proofreading articles and text is very high. Therefore, start an agency that will do that.
Antique Dealer – Invest your money in some antique pieces and space at an antique mall or event.
Baker -If you like cooking cakes and cupcakes, you can make and sell them.

Plant Nursery – You have free outdoor space at your home, then use it! You can build a greenhouse or something similar and start your own nursery to provide plants for customers.
Cleaning Business – Start an agency and clean people's houses, apartments, garages, offices, etc.
App Developer – Creating a mobile app for others can be a very good business. If you have that skills, go for it!
Senior Home Companion – Many old people live alone, so start an agency and take care of them. That can include companionship, grocery delivery, exercise, etc.
Pet Grooming – Another job for animal lovers. People love to spend their money on their pets, so rent a space and start grooming pets.

Snow Removal – Well, it's a seasonal job, but you can start an agency and remove snow in front of people's houses.
Life Coach – Very popular job today. You can become a life coach and guide people on how to live a happy and peaceful life.
Book Reviewer – People like to read, but sometimes they need a recommendation since they can get flooded with so many books. You can borrow or buy and then sell books needed for reviews.
House Painting – Many people hate this job, so you can paint their houses for money.
Rent Your Car To Uber – Make sure your car meets Uber criteria and then you can rent your car to someone who will use it as an Uber driver.

Valent Parking Service – It can be offered at special events. This can be a part-time job that requires little investment.
Children Party Service – Parents are willing to spend a lot of money on birthday parties for their children. You'll need to rent a space, make arrangements for food and drink, decorate a space, etc.
Direct Sales Representative – Mary Kay and Avon are companies that need a sales rep to give out information about their products.
Handyman – If you are good with your hands, there is another job for you – you can repair broken pipes, make repairs to electrical devices, replacing broken outlets for electricity.
Flooring Business – If you have experience in installing floors, then offer your service to others. Not many people are skilled in that job. Also, there are no extra costs.

Makeup Artist – For example, you can be a traveling makeup artist and provide services at events.
Hairstylist – Offer hairstyling services at locations so you don't have to rent a space. You'll need some hair products and equipment to start.
Pool Cleaning Business – You'll need some basic equipment such as a vacuum, brushes and nets and reliable transportation.
Virtual Inventory Creator – You can design or recreate products that are capable of printing from a 3D printer. And you wouldn't have to pay for 3D printers or materials, so send files with your design.
Drone Aerial Business – You can make videos or photos. Drones are very popular and people want to have videos of their meetings, team buildings, weddings and other important events.

Elderly Tech Support – Many elderly try to keep up with the latest tech, but it can be difficult for them. You can offer classes at local elderly homes.
Board Game Business – Recently, meme board games become very popular making people millionaires. You can launch this idea with little money (marketing spend).
E-sport Tournament – These tournaments growing in popularity worldwide. You can create different tournaments for different games.
Special Needs Provider – Unfortunately, there are many children and adults with disabilities. If you want to help people and earn something, then start an agency.
Custom Tailoring – If you have tailoring skills and a sewing machine, you're ready to run your business. Not everyone knows (or has time) to make alterations.

Moving Service – For those who have a pickup truck and some muscles, you can open a moving service. Most people need some sort of assistance when they are moving.
PR Professional – If you have experience in that field and want to work with media, you can work for celebrities, companies, etc. Without much money to invest.
In-home Daycare – You need to buy the necessary toys and furniture for the children. Also, you need to have a license, so check the law in your country before starting.
Matchmaking Service – We aren't talking about Tinder and similar services. You can match businesses or individuals with the services they require.
Travel Expert – Start a travel website and offer helpful travel information on various topics, such as cheap accommodation, information for couples and solo travelers, etc.
Boat Cleaning – You can clean boats that are hauled out of the water and need hull cleaning.

Financial Planner – You'll need a certificate that shows you have expertise and credibility.
Fence Installation – Fences don't last forever and should be replaced. If you have some experience, you can do that for money.
Massage Therapist – You can do it from your home, but you need to have certification.

Rug Cleaning – It is necessary to buy some equipment and you can rent a space when starting. Usually, people don't have time or space to clean their rugs.
Final Verdict
If you are looking for a business to start with 1k and need some ideas, we offer plenty of them. With some preparation, passion and effort you can run a successful business without much in the bank. Good luck!