Are you considering taking the best laminator for teachers that you can place in your classroom?
Or you need a laminator to prepare learning materials for your students at home?
The models I will review are helpful for every teacher. After reading reviews and a buying guide you will be ready for shopping.
Our Top Picks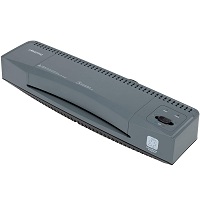 Educational Insights 8810 Laminator
OVERALL RATING: ★★★★★
Using this compact and portable machine, you can laminate student works, paintings, and cards in the classroom, office, or at home.
Jump To Review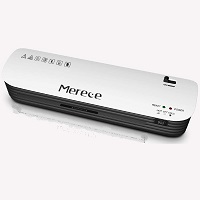 Merece SL299 Thermal Laminator
OVERALL RATING: ★★★★☆
It's a small and fast laminating machine that teachers can use both in school and at home so it's very practical.
Jump To Review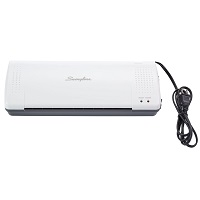 Swingline 1701857ECR Thermal Laminator
OVERALL RATING: ★★★★☆
Thanks to the compact design and quick operation, the Swingline laminator is practical for the personal needs of every teacher.
Jump To Review
Do Teachers Need A Laminator?
When it comes to teachers, laminating machines are almost an essential part of their job. They will help them protect documents and papers, both at home and in the classroom. The papers are protected by sealing plastic film (either sheets or pouches) over the paper on both sides.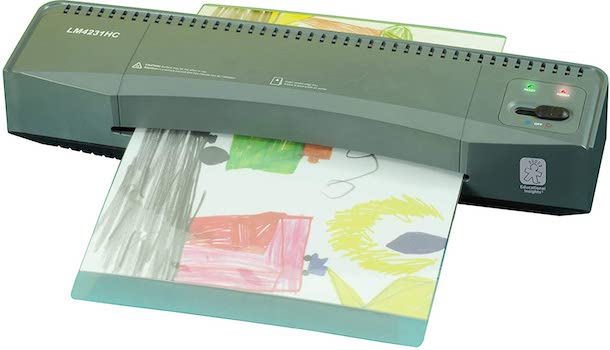 Pouches Vs. Sheets
Laminators work with either pouches or sheets. Pouches are thicker than sheets, creating harder laminated documents. On the other hand, with sheets, you will get bendy laminated projects. Moreover, sheets will be needed to laminate large papers, while pouches are a better option for smaller-sized documents.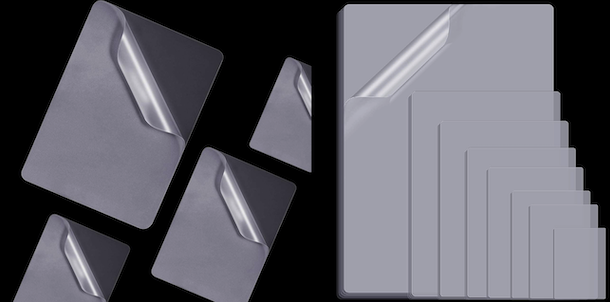 Why Should A Teacher Have A Laminator?
There are different benefits to using a laminator, but the most important one is that it:
Protects from destruction – school children are known for breaking anything and everything. If a teacher laminates the documents, the children will not be able to tear it or rip it apart.
For less waiting – if the communal laminator in the school is always taken, broken, or jammed, a smaller one will let the teacher get some laminating done in the classroom
To preserve school projects – after children make effort to create colorful posters and helpful studying materials, teachers can laminate them to protect them from damage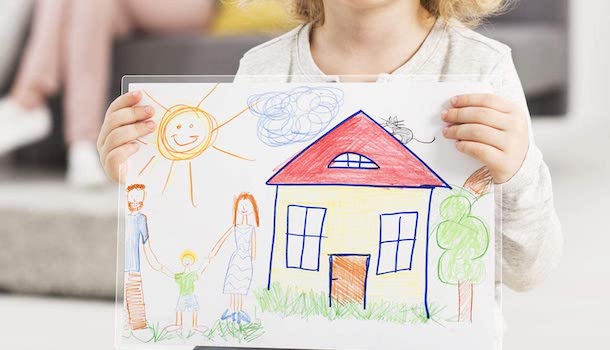 Where To Use One?
There is more than one place where a teacher could use it:
Classroom in school – rather than going to the communal laminator for every small thing there is to seal with protective film, a smaller laminator can be used in the classroom for instant use
Preparation at home – when preparing studying materials at home, a laminator will be of great help, too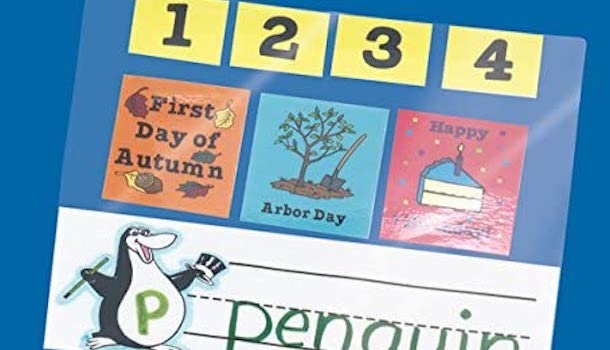 What Do Teachers Laminate?
Learning materials
Kids' artwork
Creative work such as bookmarks, classrom decoration and more
Important information (passwords, parent-teacher conferences…)
Plans and schedules for the next year, week, day
Features Teachers Should Look For
Not any laminator on the market will be the right choice for teachers. Instead, it will take some research to figure out which features are the most suitable. We did some digging and found out which characteristics you have to keep in mind. Learn more about them below.
Hot Or Cold?
We suggest a laminator that offers both hot and cold lamination for teachers. Why? Becuase then you do not have to limit yourself to laminating only one kind of material. Instead, you will also be able to laminate photos and other heat-sensitive papers and documents. Moreover, cold lamination is safer and there is no worries of school children getting burnt.
Size Options
First, you need to figure out what the biggest size of documents you are going to laminate is. Then, it will be easier to choose the right laminator. For instance, the market offers laminators suitable for A3 (297 x 420mm), A4 (210 x 297mm), and A6 (105 x 148mm) format sizes. Smaller and bigger sizes are available, too. If you only need A4 format for lamination, the laminator inlet of 9 inches is long enough. It's the most common material size that students use while making paintings or projects.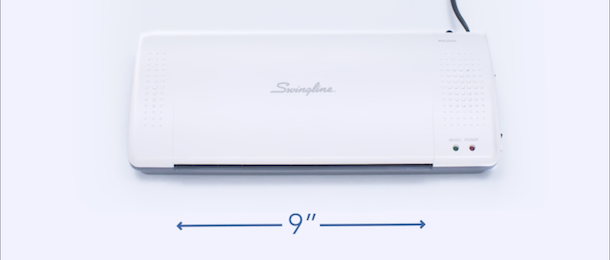 How Frequently Will You Use It?
If you need a laminator that you will use every day to laminate over 25 documents, we suggest looking for a heavy-duty version that has a speed of over 300 mm per minute. If not, then you can get a smaller version, laminating up to 10 inches per minute.
Number Of Users
If you want a laminator that only you will use, then a smaller personal machine that works with pouches will be enough. However, if a bigger team of teachers want to use one laminator, then a version with rolls will be a good choice as it it is much bigger, allowing both smaller and bigger projects.
Warm-Up Time
If a laminator works with heat, it will need some time to heat up before you can use it. A time of up to 1 minute is a good choice for those who need to work quickly and in big capacities. However, if you are only going to be using it from time to time, up to 5 minutes will be acceptable, too.
Speed
Laminators are not the speediest of machines. They usually work at a standard speed of 10 inches per minute (250mm per minute). However, there are much faster models you can find, too. For instance, we suggest those that can laminate at least around 20 inches per minute.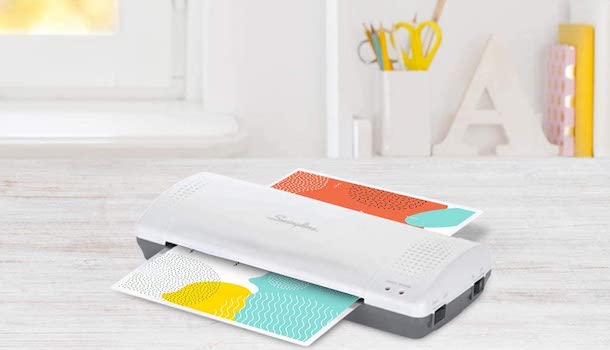 Anti-Jamming Technology
Yes, they do jam from time to time. That is why when it happens, you need a quick fix so you can go back to laminating. Anti-jam release is a good feature to have to help you with this.
Pouch Thickness
The thickness of the pouch tells you how hard or bendy the laminated document will be. Most commonly, you won't need to laminate with more than 10 mils as that is already quite hard. We suggest a machine that has settings for different thicknesses, for instance up to 10 mils.
Extra Features
Paper trimmers and corner rounders are also good features to look for in laminating machine. They help to trim edges on laminated projects and even make the corners rounded so they are not sharp, preventing kids' injuries.
Indicator Lights
On the machine, the indicator lights show when the machine has heated up and it is ready to use. Also, look for those lights on thermal models as they will be of great help, notifying you of when the laminator can be used and warning you not to touch it and avoid burns and accidents.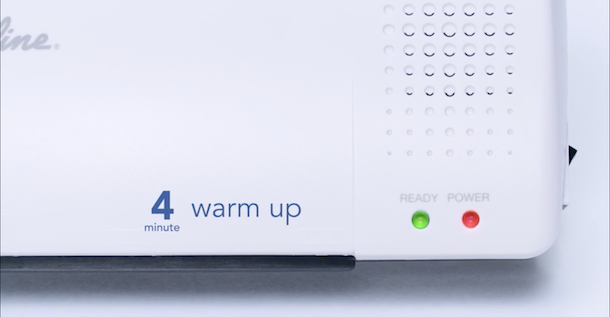 Lightweight & Portable
If you want to be transporting your laminator to and from school, then make sure it weighs only a couple pounds. To make it extra portable, you might also want a model with a carrying handle.
Best 6 Laminating Machines For Teachers
Educational Insights 8810 Laminator
SPECIFICATION:
Thickness: 3 to 4 mil
Dimensions: 15 x 8 x 4 inches
Weight: 3 pounds

Temperature: Hot/Cold
Speed: NL
Warm-Up Time: NL
A Lot Of Laminated Materials
The Educational Insights laminator is an electric machine that makes documents, the student works, ID cards, and more materials laminated. It uses both hot and cold laminating systems. There are indicator lights on the top surface. The lights notify you when the machine is ready for work.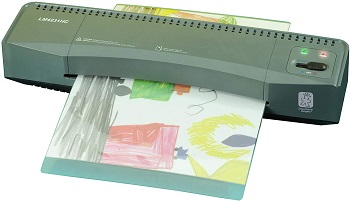 Practical Compact Design
The laminator takes a little space in a classroom or teacher office. This laminating machine has a compact size of about 9 inches of length. This size suits the paper format of A4 and smaller. The compact size makes the laminator practical for relocating. You can use it in many classrooms.
Standard Paper Size Supported
You can protect the students' art and work with the pouches of 3-4 mils of the thickness. The inlet supports the materials of up to 0,5 mm of the thickness. Since the standard student paper thickness is 0,1-0,2 mm, the machine provides the every-day application in the school.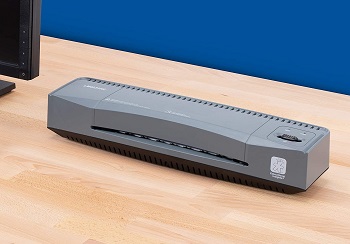 Reheating Needed Sometimes
If you use the hot laminating mode and use the machine for a long time, you might have to reheat the laminator. That means you need to wait for a while until the laminator gets hot and ready for laminating again. For that reason, you need to ensure enough time for laminating.
Overall:
Safety:
Power:
Size:
Weight:
Funcionality:
PRICE
approx:$65 – $99
determined by online offer (Amazon, Walmart) and seasonal sales
Highlighted Points:
both cold and hot laminating systems
maximal paper size is A4 format
ideal for paintings, documents, and ID cards
indicator lights ensure the notification
compact size and practical for carrying
compatible with 3-4 mil thick pouches
Merece SL299 Thermal Laminator
SPECIFICATION:
Thickness: 1.5 – 2.5 mil
Dimensions: 15 x 5 x 4 inches
Weight: 3.1 pounds

Temperature: Hot/Cold
Speed: 11 inch/min
Warm-Up Time: 3 min
Bring It Home
If you searching for a laminator you can bring home and use it for various student works, it's the best teacher laminator for home. It has a small size so you can carry it in the car, public transportation, or just in your hands. Its length is 9 inches.
Needed Accessories In The Box
You will get the laminating pouches that are compatible with this teacher laminator. Moreover, there are also the paper trimmer and corner rounder in the package. The paper trimmer comes with a scale. It ensures you the precise measuring showing the cm, mm, and degrees.
Hot Or Cold Pouches
You will get also the pouches in the package. There are 30 pieces of the pouches that are suitable for hot mode. However, you can use also the cold laminating method using this machine. Then you need to replace the hot pouches for the adhesive sensitive type.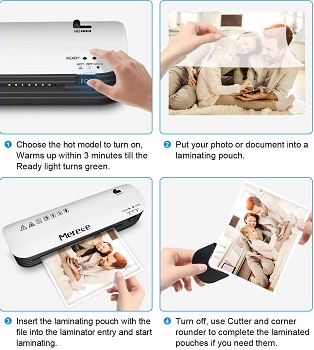 Ready For 3 Minutes
If you use the hot method, you need to wait for about 3 minutes before you start to laminate. When the machine warms up enough, it laminates with a speed of 280 mm per minute. You can prepare learning materials quickly during the break. If something gets wrong, you can always press the ABS button and save your documents.
Overall:
Safety:
Power:
Size:
Weight:
Funcionality:
PRICE
approx:$29 – $125
determined by online offer (Amazon) and seasonal sales
Highlighted Points:
paper trimmer, corner rounder, and pouches included
ready for both hot and cold lamination
9 inches wide inlet suitable for A4 format
supports hot and cold adhesive pouch types
uses the speed of 280 mm/min
preheating time lasts for about 3 minutes
anti-blocking button for jam problems
Swingline 1701857ECR Thermal Laminator
SPECIFICATION:
Thickness: 3 – 5 mil
Dimensions: 13 x 5.5 x 2.5 inches
Weight: 2.6 pounds

Temperature: Cold/Hot
Speed: 9 inch/min
Warm-Up Time: 4 min
Practical Small Design
It's the best personal laminator which means they can use it anywhere to prepare materials for the class. Since it's small, the teachers find it practical because they can carry it from a classroom to their office or home. The size of 9 inches and the convenient design make them portable.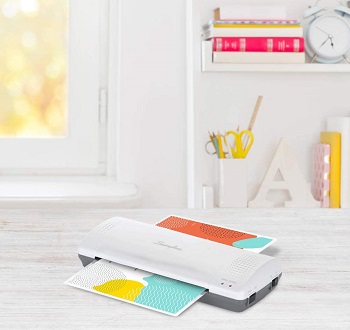 Full Job For A Quick Time
You can use this machine to laminate not only the paper documents but also the photos. After preheating that lasts about 4 minutes, the machine can do the full laminating job for a short time. Since the speed is about 230 mm/min, you can be done with laminating for a few minutes.
From 3 To 5 Mils
The laminating time depends on material size. You will get the pouches but only in letter size. You need to purchase the pouches of 3 mils or 5 mils separately. You can use both hot and cold pouches since the lamiantor offers double modes.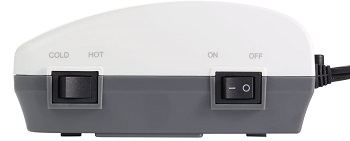 Lights And Button
Just like all the laminators, this one includes the release button on the backside while the indicator lights are placed on the top. There are red and green lights that signify the condition of the laminator. You need to push this button when you notice the paper stuck during the laminating process.
Overall:
Safety:
Power:
Size:
Weight:
Funcionality:
PRICE
approx:$27 – $40
determined by online offer (Amazon, Walmart, eBay) and seasonal sales
Highlighted Points:
laminator length is 9 inches
4 minutes needed for preheating approximately
3 mils minimal and 5 mils maximal pouch thickness
the laminating speed is about 230 mm per minute
includes hot and cold laminating systems
Jzbrain Laminator Machine
SPECIFICATION:
Thickness: 3, 5 mil
Dimensions: 10 x 9 x 7 inches
Weight: 2.29 pounds

Temperature: Hot/Cold
Speed: 15.7 inch/min
Warm-Up Time: 90 sec
Scale And Trimmer Integrated
The Jzbrain lamiantor comes in a black color design which makes the white scale on the top surface easily noticeable. The trimmer is also integrated and includes the safety lock which prevents kids' injuries. The machine supports the student works made in A3 format maximally. The ABS button prevents damages of students' materials during the laminating.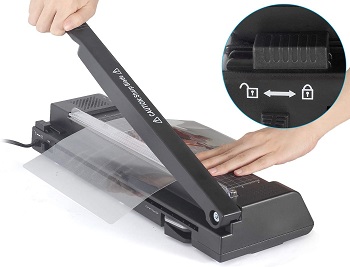 Two Rollers Inside
This machine is practical to use for laminating the materials that are up to 0,5 mm thick. You should use the pouches of up to 5 mils of the thickness. The minimal pouch thickness should be 3 mils. The machine uses a double roller system that makes high pressure needed for quality laminating.
Quick Laminating Time
You can use only the hot laminating method using this laminating machine. You need to prepare material for laminating and hot pouches. The machine heats up quickly. It takes 3-5 minutes until it gets ready for laminating in hot mode. The quick laminating time of 40 seconds makes this model great for teachers.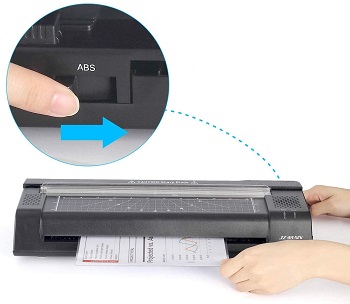 Not Disturbing Machine
One more advantage of this laminating machine is the silent working mode. The motor doesn't make a loud sound. You can laminate in the same classroom where your students have the exam. The machine doesn't make a sound that might disturb them.
Overall:
Safety:
Power:
Size:
Weight:
Funcionality:
PRICE
approx:$50 – $60
determined by online offer (Amazon) and seasonal sales
Highlighted Points:
13-inch inlet size for A3 formats and smaller
trimmer with safety lock function integrated
supports the materials of 0,5 mm of the thickness maximally
3-5 mil thick pouches available
tow roller laminating system built-in
the motor makes less noise during the laminating
heat-up time lasts 3 min minimally and 5 min maximally
Blusmart BLM00041 A4 Laminator
SPECIFICATION:
Thickness: Up to 15 mil
Dimensions: 15 x 5.6 x 4 inches
Weight: NL

Temperature: 120 -130°F
Speed: 9.8 inch/min
Warm-Up Time: 3 – 5 min
Inserted Paper Trimmer
This Blusmart laminator has a similar design to the previous model. The design is similar for the black surface, white scale marked on to the top, and the integrated trimmer. Not only the trimmer but you will get also the corner rounder and pouches in the package.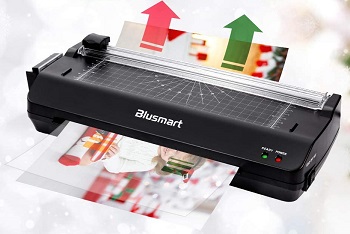 Ideal For Small Materials
The maximal paper format that is suitable for the inlet of this machine is A4 format. You can laminate small student art or written works. It's ideal for papers but the photos and letters are also acceptable. You can use different materials and also different pouches.
Cold Adhesive Pouch Type
The laminator accepts different pouches since it offers two different laminating modes. You can use the pouch type that melts under the heat. Another pouch type is an adhesive pouch made for cold laminating. If kids are near you while laminating, it's good to use cold mode to be sure they won't get injured.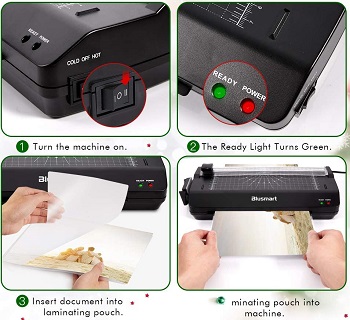 Heat Mode Also Offered
The heat laminating system includes the preheating time. You need to wait for about 5 minutes after you switch on the laminating machine. For 5 minutes, the laminator gets hot enough to melt the plastic and stick it to the paper. The speed of 250 mm per minute ensures a quick process.
Overall:
Safety:
Power:
Size:
Weight:
Funcionality:
PRICE
approx:$48 – $72
determined by online offer (Walmart, eBay) and seasonal sales
Highlighted Points:
scale marked on the top surface
comes with 20 pouches, trimmer, and rounder
suitable for A4, A5, and A6 formats
hot and cold modes available
up to 5 minutes of the preheating time
quick laminating time thanks to the speed of 250 mm/min
Toyuugo SL200 Laminator Machine
SPECIFICATION:
Thickness: Up to 15 mil
Dimensions: 14 x 5 x 3 inches
Weight: 2.2 pounds

Temperature: Hot/Cold
Speed: 11 inch/min
Warm-Up Time: 2-4 min
Button For Double Functions
The Toyuugo laminator comes in white color design. On the bottom, there is a button you can use to choose hot or cold laminating systems. You need to change the pouch types as you change the mode. The laminator is small so you can relocate it easily.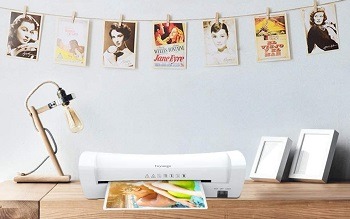 Small And Portable Design
Since the machine has a small size, you can laminate the papers of A4 format and smaller formats. You can choose which laminating method you will use depending on the material type. The cold lamination is better for sensitive materials that get damaged easily.
Fast Working Machine
You will get 15 pieces of pouches in the package. You can purchase more appropriate pouches easily on the market. This laminator for teaching purposes requires about 3 minutes for preheating. The laminator works with a speed of 280 mm per minute. The speed makes it practical for use when you're busy.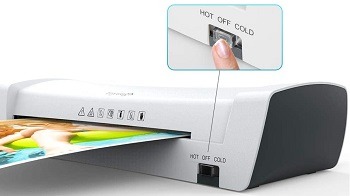 Always Works Quietly
You can laminate in the classroom, at home, or in your office without worry that you will disturb anyone. The silent mode makes this laminator practical to use anywhere and anytime. The ABS function makes this machine safe for your documents and students' materials you want to laminate.
Overall:
Safety:
Power:
Size:
Weight:
Funcionality:
PRICE
approx:$58 – $64
determined by online offer (eBay) and seasonal sales
Highlighted Points:
made for laminating A4 papers and smaller materials
easy to set heat or cold laminating modes
pouches come in the box with the laminator
the laminating speed is 280 mm per minute
3 minutes of the warm-up time
How To Take Care Of It?
To keep your machine in a good condition, there are some steps you should take after each use. First of all, remove all excess glue on the machine before it cools down completely. To do so, you should use a damp cloth or sponge. Also, make sure to remove all bits of paper from the machine to prevent jams. Finally, after use, you should turn it off and unplug it.
Which Tools Can Help With Lamination?
If you are about to buy your first laminating machine as a teacher, then you should also consider some other helpful tools that will make the laminating process swift and easy. These tools might be a good choice for you:
Scissors
A cutting mat
A ruler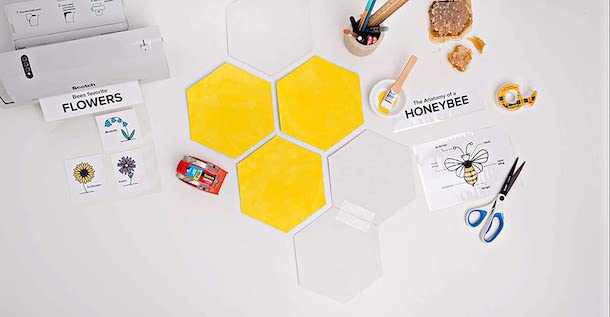 Final Verdict
In conclusion, a laminator for a teacher should offer hot and cold lamination, have the appropriate size (usually 9 inches inlet), come with additional features to make cutting and edge-rounding easier and be fast enough, offering pouch thickness up to 10 mils. The Merece laminator model provides all the functions the teachers need. It offers a quality laminating service using double systems and additional tools. Other models are also great for any classroom or teachers' home office.