A good monitor in your workplace is necessary for keeping your eyes healthy and having good results and effective work.
But do you know which monitor size is good to use?
In this article, we bring you some of the best monitor sizes and all details on how to choose the best one for your needs!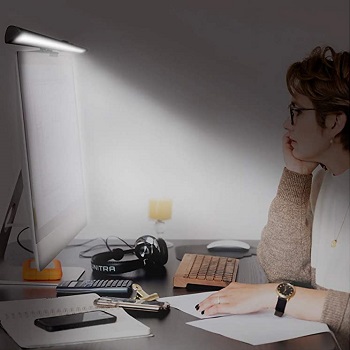 Why Is Monitor Size Important?
Monitor size isn't the only thing you should consider before buying the perfect office monitor, but one of the most important. It matters if you work a lot on screen and need to read or write for most of your time. What is more, it affects your posture and eyes, as well. The size depends on your needs, so if you need to have open more documents at the time, you should have a bigger screen or consider taking two screens at the same time. All in all, it should be comfortable for you to use it for at least 8 hours each day.
Which Are Preferable Sizes?
There are some preferable monitor sizes for regular office and it should vary from 22" to more. The ideal solution is a 24" monitor which is clear for reading and leaves you enough space for a preferable distance. It also depends on the desk space you have and your profession. Professional IT workers can use up to 50" monitors, but a 27" monitor is ideal for serious work in the office also, be sure that you have enough space for it considering other office and computer equipment.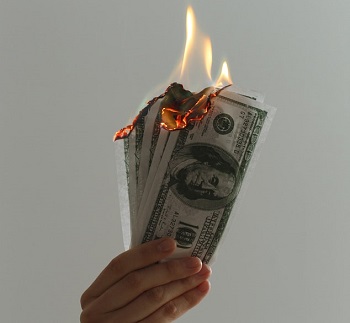 Does It Have To Be Expensive?
Depending on your needs and use, you can choose from different types of monitors. Yet, if it is expensive, it doesn't mean it is good. Be sure that you find the right value between price and quality, so check reviews on the Internet and read about specifications and other values which can ease you picking the right monitor for your needs.
Types Of Business Monitors
There are several types of monitors you can use in the office. Some other specifications, like resolution and screen type, are very important for picking the right. Modern screens, which use LCD technology, are optimal for office work. They use less blue light which is important for eyes. Popular choices are curved screens which allow you a wider picture without moving your head. IPS models are mainstream in business and office with solid performance when it comes to color and brightness. The dual monitor home office setups are also useful.
Which Screen Is Optimal For Me?
After all these variables you should consider, it may be difficult to find the right monitor for your needs. Yet, there is some basic guidance. If you have limited space at the office, a 20" monitor will be enough for basic office work. The optimal screen is 24" since it keeps a good resolution and provides you more comfort and a bigger image. All bigger than that can be a problem, especially with pictures and resolution.
Final Verdict
Even though there is no perfect size for an office monitor, there are some pieces of advice that can help you find the perfect one. While some prefer smaller models, it can be optimal to pick around a 24" monitor for better resolution and comfort. Before choosing the one, think of its price and type. If you want to buy a monitor of the right size, see our selection of the best monitors for office work. You might be interested also in the best conference room monitors.