Even though it is a hard time to travel and see the world, you don't have to stop yourself from starting your travel agency.
In this article, we bring you some advice on how to start it online and which are some other ideas on how you can engage your community and develop your business!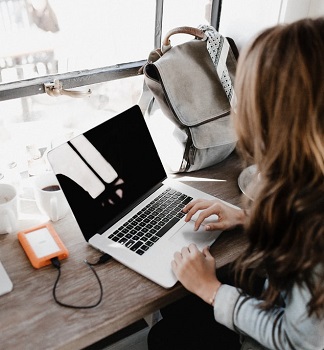 Starting Online – Better Option?
Even though we live in a modern and mostly online world, people are still suspicious of online business. The good news is that you can easily start your online travel agency and that it has some benefits. First, you can do it from the comfort of your home and feel secure and more relaxed. Then, it will save you money for an office and equipment. What is more, you can work on your idea all day long and always have all material near you.
Register Company
Selling travel and traveling sounds like the ideal job, but first, you need to do some bureaucracy and paperwork. Be sure that you are familiar with your country's laws and requirements and register your company on time. In the future, this will be proof for opening a business bank account and advertise in the community. The most important is that this will help you avoid any fines if there is an inspection about your work and income. This is also a step you can do online, with filling all needed documents and sending them to the right offices.
Create Business Plan
A business plan about your travel agency should start with choosing the type of agency. You can either be a host agency, work as a part of a franchise or start as an independent agency. The business plan should be the guideline that you will follow until you succeed. Be sure that you do a lot of analyses of the market and competition, but also about your possibilities and threats. The business plan should be realistic and set with time measurement, so you can track your progress and update it. Be sure to write it down and save it permanently. Ensure a good inkjet printer for a home for yourself to be able to write your ideas quickly and then just print them. What is more, you should keep it as a business secret.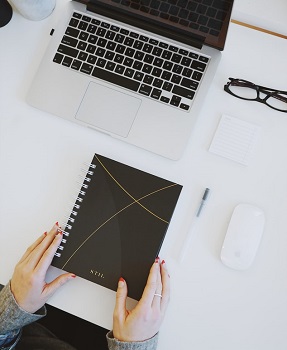 Find Your Niche
Does a traveling agency sound like a perfect way to combine your passion for traveling with organization skills? You are wrong. The first step is to make research on the market and find a way to be different from hundreds of other agencies. This sounds complicated but actually will make you more specific and interesting for people. For example, you may specialize in honeymoon trips and give precise advice and destination for newly wedded. Or you can choose only tropical lands and prepare people for this type of journey. The other idea is to push local trips and trying to make them more interesting. It is up to you and your abilities, but be aware that your dream may not match the reality and you need to accept something more profitable.
Build A Brand
After you have decided about all the crucial parts, start building your brand. This should consist of name, logo, and brand story. Be sure that name is attractive, memorable, and matches your niche. If you name your brand Party Cocktail and you try to sell honeymoon vacations, be sure that people will be confused. Instead, choose a more romantic name. The same goes with the logo and colors you will use – the main idea is to tell the story in short, using visuals only. This will attract people at the first sight and you should make more effort to it.
Make A Home Office
A good thing about a home travel agency is that you don't have to commute every day or rent an office. You can make it in your home. Either you only need a place for your work or to host consumers, you will need to adjust some space for your needs. Be sure that your office is in a quiet place, preferably near exit doors. In this way, you will prevent your customers from walking around the house. Also, use professional and quality office equipment to get a serious and professional look. It's always good to ensure a quality monitor, dual monitor home office setup is even better. Even though it is your home, never wear pajamas or eat in them – each room should continue to have its function.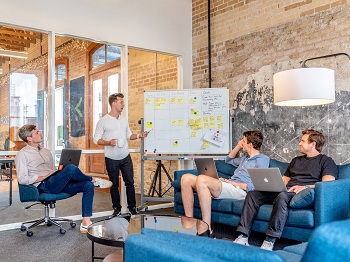 Choose Your Business Partners
More important than paperwork is to find a good business partner. As a travel agency, you will need to work with transport companies, hotels and restaurants, travel guides, and many more. If you don't know anybody, try to advertise your offer and send them an open letter for collaboration. In the beginning, you will need to present them your plan and goal, but once you achieve that, you can easily pick the right offer for you. Also, try to work with quality and professional teams to have more satisfied reviews after.
Start With Offers
Once you have decided all details and have a master plan, it is time to make some offers and to attract people. First, don't stop at just one or two destinations. If you can`t afford exotic and long-distance travel at the beginning, start with local trips. Make them interesting and add new elements. This will interest people and you may gain some extra popularity. Also, try to have seasonal trips and offer special packages or combinations. It's always good to be informed what are the busiest days of the week to fly to be able to provide the best travel offer.
Create Social Media Profiles
Printing and sticking your offer on the window is just one idea of how to advertise your offer. More modern is to do it via social networks. Since you work from home, this is an ideal way to track your work and to have free and simple adverbs. If you aren't sure about how to post on each network, be free to ask a professional who will help you with advertising a new business. Between tons of social media profiles, you need to find a way how to be different and attract publicity. One piece of advice is to make research. Another is to continue with creativity and quality content be sure that you use quality photos and grammar correct writing. You will probably experience the advantages of social media marketing as well as disadvantages of advertising on social media but after some time, you will learn how to get only benefits.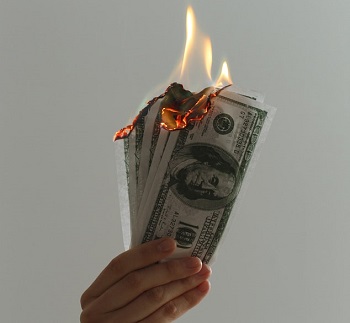 Invest Money
Even though you will save a lot of money if you open a travel agency online, you will need to invest some money. Every online business startup costs a certain amount. Free adverbs on social networks are a basic type. If you want to be seen by more people, you will need to pay for it. The majority of online travel agency money will go into promotion. Yet, don't forget about office material and be sure that you have a clean salary every month.
Build Confidence
Once you start to work, you need to find your community. In the beginning, surprise people with small and symbolic gifts if they arrange a trip to your agency. Then, always be polite and solve problems immediately. Even if you have dome nervous and aggressive customer, reply politely and try to solve their problem. Also, try to keep your service quality and continuous. Then, ask people to write reviews about you. All in all, if you continue to be polite and work fair, positive reviews will come.
Final Verdict
Nowadays, starting a travel agency online is very easy and you have plenty of tools that will help you to do so. Even if you do everything perfectly, you will succeed only if you continue to put the effort into your project. Never change the quality and always stay nice, this will bring you a community of satisfied consumers! If you need equipment for your home office, check the offer of some chic filing cabinets or affordable home office chairs.