Planning a business trip for your boss is a BIG responsibility.
It requires foresight and careful planning which can be very stressful.
Here are some things to check to ensure your boss has a successful business trip. Read these tips, make the checklist and start planning!
11 Steps In Planning Your Boss Business Trip
When planning a business trip, there is a lot of variables to keep in mind, details to comb through, schedules to align, reservations to make, etc. Even after all that is done, you'll still be in worry because there is a possibility of problems popping up.
Business trips demand more planning than a regular trip. Your boss will probably expect everything to go perfectly.
Discuss The Preferences
Before you even start planning your boss's trip, you should make some notes about their usual preferences. By doing that, you'll reduce some of the back-and-forth communication. Different people have different traveling styles and want different things.  For example, which plane seat do they prefer, do you need to hire a car service or they will take public transportation, etc.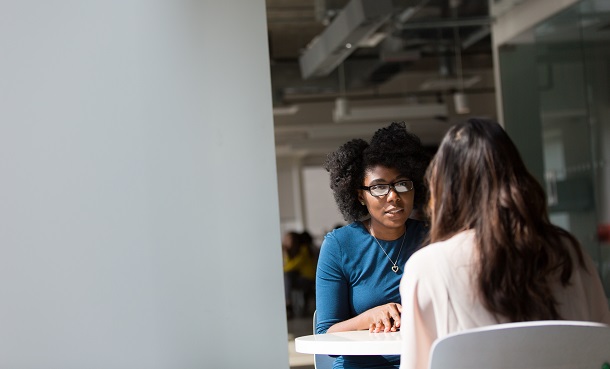 Be Detail Oriented
Creating a boss itinerary means knowing exactly where they need to be and when. Therefore, think about how your boss will arrive at the destination, reach the hotel, travel from the hotel to other destinations, think about their free time, where to eat and many other things. There are a lot of details you need to think of.
Work Within The Budget
Yeah, that seems obvious, but it's very easy for corporate travel arrangements to go over the trip budget. Have a total budget in mind all the time and prioritize the things in order of how much they cost and how critical they are.
Make The Arrangements
After discussing preferences, focusing on details and creating itineraries, you can start making the bookings. This involves traveling by air, car, or rail, depending on where they are going. It's best to imagine the steps that should be taken from one place to another. Book flights early, because popular destinations sell out fast.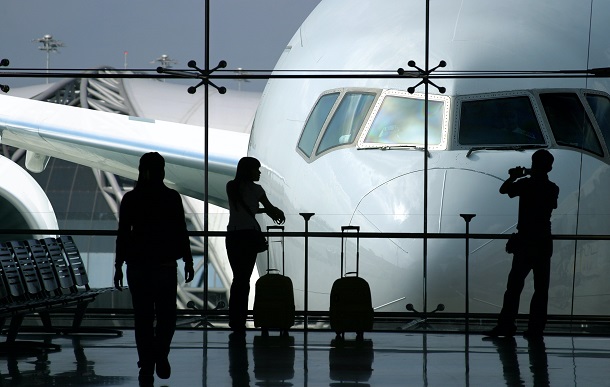 Select Accommodation
Do a little research and find the best deals on accommodation. If there is one meeting place your boss needs to reach, try to book a hotel that's nearby. Check out the amenities at the hotel – breakfast time, free Wi-Fi, room service, power points for charging devices, etc. It is a good idea to book a hotel with flexible cancellation if something goes wrong.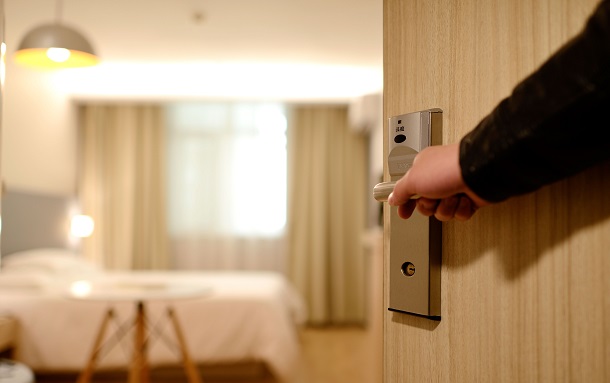 Travel Insurance
If your boss travel to another continent, provide them a health checkup and vaccinate if required by the country. The travel insurance covers everything from hospital costs to cancelation fees, making it very useful to have.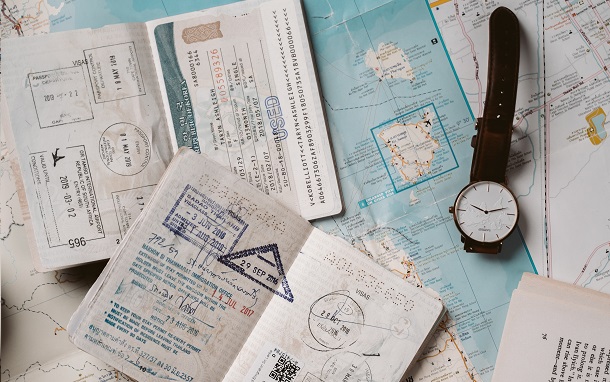 Make a List Of Things
Making formal arrangements is crucial, but don't neglect the things your boss needs to bring with him. You can make a reminder of things that includes tablet, laptop, charges for devices, wireless hot spot device, promotional materials, business cards, handouts and extra office supplies.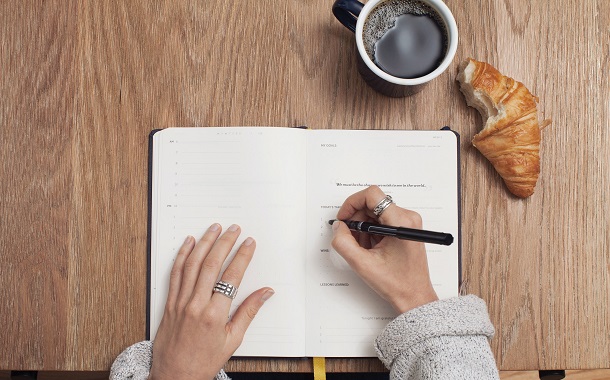 Research The Destination
Be familiar with the rules and regulations in the country your boss is traveling to. Check what is and isn't allowed to ensure a smooth trip for everyone. Also, some cities are known for pickpocketing, so inform your boss about that. Research the differences in behavior and manners before your boss arrives.
Update And Inform Your Boss
You should update your boss with events, meetings, and flight changes if they happen, so they can be prepared and act accordingly.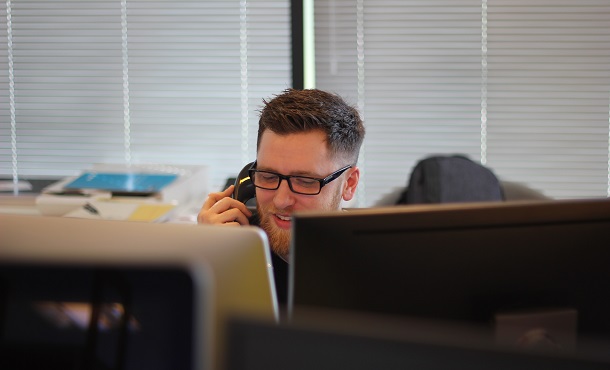 Plan Leisure Activities In The Schedule
Communicate with your boss about their preferences. If they love outdoor activities, look for them. Don't forget to check the weather, there is no point in organizing some outdoor activities if there will the rainy.
Create a Business Trip Itinerary
That refers to the summary of all of the trip's details in one place. Once you have finished all bookings and incorporated all planning details, make an itinerary. This will save you and your boss from going through multiple documents to find the relevant information. Organize all travel documents and information they will need (boarding passes, flight times, flight numbers, arrival times,…) It's best to think chronologically and to put yourself in the traveler's shoes. When you create everything, make copies, not only electronic copies but hard copies. Also, don't clutter the list, keep it readable, so your boss can easily navigate it.
Here is the summary of this checklist. It is just a template, you can make a more detailed list for yourself.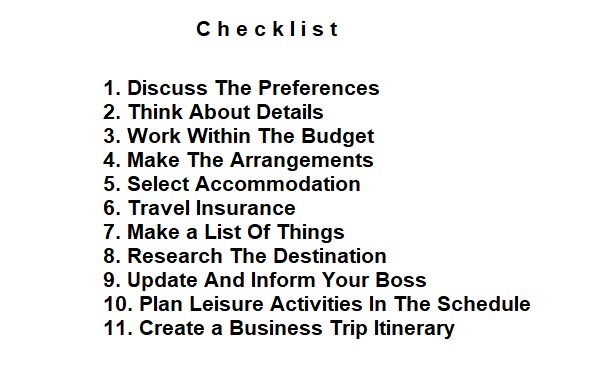 Bonus Tips
Hope for the best, prepare for the worst.
Unfortunately, problems have a tendency to appear when you least expect them. It is very important to keep your boss's schedule a bit flexible, so you can find an alternative solution if something pops up.
Stay inform and double-check everything.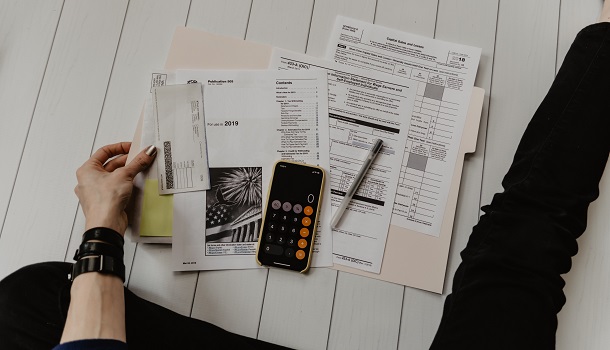 Make a checklist for you.
Organizing a business trip requires thinking about many things. But don't just keep them in your head, it is impossible. Take notes on everything, if some task should be done, put it on the list. There are many organizer apps, so you can download one and keep everything in order.
Final Verdict
Organizing a business trip seems daunting, there are so many details to think about. Follow these tips to make sure you covered all crucial aspects of the planning process so that you do a great job for your boss.