Even if you are a regular guest of the airport or visiting it for the first time, crowded exits and check-ins will make you nervous.
To feel more comfortable and use your time well, we will reveal to you days when is the least busy and you will catch your flight on time!
Busiest Days To Fly
There are some times which will make you feel more stressed, so you should tend to avoid them. Commonly, the weekend is usually very busy, but there is a certain difference between some weekdays. It depends on the airport and how many people use it usually, but also destinations it will fly to. Moreover, there is a difference between domestic and international flights. Yet, there are even some parts of the day that tend to be busier. Here, we bring you the busiest days and parts of days of the week.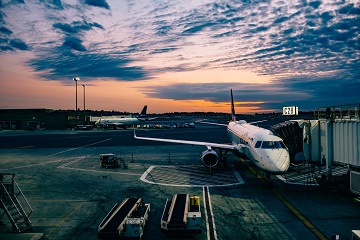 Monday
Monday is usually the busiest day since many business people travel to their work abroad or business trips. It is usually the most expensive day for domestic flights, but for international, too. Business travelers tend to spend most of the weekend at home, so traveling early on a Monday is a better option. Interestingly, many people choose Monday for traveling because it is the start of the week.
Friday
As Monday is the beginning of the week, Friday is the end and a massive comeback for all people working abroad. Usually, they tend to choose earlier flights or at least around 4 P.M. to come back home earlier, so if you need to travel, choose later flights or even night flights. It is the period with the most expensive tickets and unavailable seats. Also, you usually won`t get award seats on Friday.
Weekend
The weekend is a busy period for both domestic and international flights. It is time for people to go on holiday trips or to come home from work. What is more, it is the most expensive period to travel, especially if it is connected to the holiday. Since this is one of the busiest days of the week to fly, you should try to avoid it.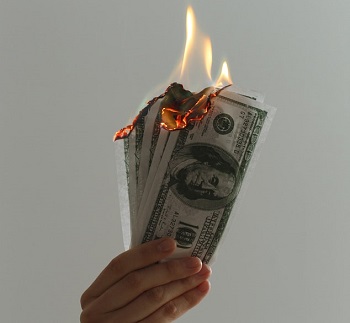 Least Busiest Days To Fly
If you want to have a peaceful flight and have some time to search duty-free shops, you should choose these days. The positive consequence for fewer people is also cheaper tickets, so if you want to travel on a budget, be sure that you book your ticket on that day. To increase your budget, find out how to make money while traveling.
Tuesday
As Monday tends to be very busy since many people, who work abroad, start the working week, Tuesday can be pretty quiet at the airport. It is especially suitable for domestic flights. It is the cheapest day to fly and if you want to travel domestically for a bargain, you should choose a ticket on that day. The exception is when a holiday falls on Tuesday. Also, this is a great day if you want to avoid over-crowded planes and have seat next to you free.
Wednesday
Wednesday tends to be less crowded than other days of the week, but it can have a bit higher prices than Tuesday. Also, it tends to have shorter business trips for those who started their trip on Monday. It is generally a good day for international flights and is still less crowded than Thursday.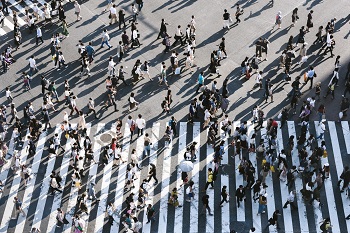 Why Avoid Busy Days
Sometimes, it is impossible to avoid big crowds at the airport. Yet, it has some pros and cons. During the pandemia and lockdown, it is better to keep distance from another traveler, so choosing less busy days is preferable. Also, during busy days, you can lose more time on the check-in and be late for your flight. Then people tend to be more nervous when they are late and it is easier to lose your luggage or private stuff. If you are a business traveler, all business travel trips that can save you some time are welcome!
Tips On Saving Time Before Flight
It is a common rule that a day before the holidays is usually the busiest day in the airport. So, if you want to travel for holidays and want to avoid crowds, choose two days before or later flights. Also, be sure that you have removed all of the unwanted things from your bag to pass check-in faster. What is more, be sure that you know your gate and have all documents ready. These are just small tricks with avoiding crowded terms that can help you save some time before the flight.
Final Verdict
Some of the busiest days of the week to fly are Monday and Friday. It is usually crowded because of business flights and expects higher prices. Yet, if you choose to travel on Tuesday or Wednesday, you may get both cheap tickets and have an empty seat near you! It is especially important during the pandemic when you should keep social distance. If you need some office equipment to take on travel, check the offer of the best 1-inch label makers or best portable photo scanners.