Some people tend to think that starting an online business has minimal costs. It is surely more simple than starting a factory or an office, but there are some obligatory online business costs.
In this article, we bring you some of the obligatory costs, so you won't have any surprises.
How To Calculate Costs?
There are many formulas and ways to calculate possible costs. First, you need to understand which costs are needed before starting. You should be sure that there is enough money for initial costs. There are user-friendly analysis calculators on the Internet that can help you calculate initial costs. What is more, you should be aware of unplanned situations and have some extra money for those situations.
Start Small
Online business is ideal for starting small and with low costs. Small business goals aren't just more realistic but can save you from big debts later. Even if you think your idea is brilliant and will be successful easily, you should keep it real and be aware of possible problems that may arise later. It is easier for you to open an online business first and invest a smaller amount at the beginning. You must understand the potential of the idea and how much it will need. Generally, online business startup costs are lower compared to starting a regular business. Yet, you should limit your market and invest money smartly to avoid unwanted costs.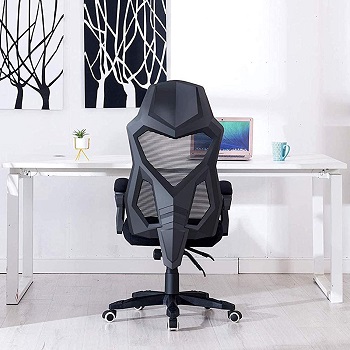 Understand Types Of Costs
Not all of the costs are the same. Some of them you will have only for opening, but some of them will be monthly. We bring you some of the possible costs.
Web And Email Hosting
The most important thing you need to invest in is web and email hosting. Since it will represent your company, you should distinguish it from the others. It is possible to use free themes and email hosts, but it usually shows a lack of creativity and professionalism. You can choose different types of hosting and cheaper services and even prepaid for 24 months. Generally, it will cost around $100 for 24 months. You can consider it as an initial or monthly cost, depending on your pay and needs.
Licences
Licences and permits are important when you are starting a business. For some specific occupation, you may need a licence that will show your knowledge or preparation. Commonly, online businesses will need permission to work, so you should buy it from your legal advisor or a similar person, usually connected to the taxes and payments. Be sure that you upgrade your license every year if you need them and make sure you have enough money to invest in them. It will show your readiness to adapt and to learn, which is very professional.
Specialised Software
If you aren't a software engineer and ready to design a programme or platform you will use, then you need to invest in specialised software for everyday use. Most of the free software is designed for personal use and if you want to use it for business, you will also need to pay for it. Yet, it is better to initially invest in personalized and better software which will help you with specialised tasks and suit your work. Depending on the platform you need, it can cost you a different price. Yet, be ready to consider it an initial investment.
Equipment
Even though starting an online business can be done from the comfort of your home, for better and quicker work you need to have professional equipment. This is usually connected with technology, so you will have to buy a new laptop or a computer. Also, think about additional equipment that you will need daily, and this includes a good camera for online meetings, a printer or a microphone. Be sure that you invest in it at the beginning.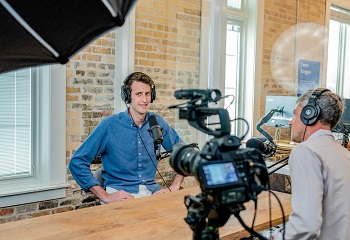 Advertising
Advertising is a very important part of promoting your business. This cost can be at the beginning, but you will have it as a monthly cost, too. A good way to promote yourself and save some money is to use the advantages of social media marketing and the main is low advertisement price and connection with people. Yet, it is rather ineffective if you don't pay for better promotion and settlement. Be sure that you have a plan of smart advertising and divide planned money well. If you aren't sure how to have a good monthly advertisement, invest in a marketing agency that can help you with making a communication plan.
Employees
Once you have started to develop your business, you will need help and start thinking about employees. This is a big obligation and you have to be sure that you will have the efficient amount of money every month to pay them their salaries and to pay for other online business startup costs. This cost is usually higher than the baseline salary because of taxes. So, if you aren't sure about your income, you can still find help from contractors or employ someone for a professional fee.
Taxes
Another month cost you an obligation to pay our taxes. Even though you have started an online business, you should register your company and pay taxes like any other physical company. If you aren't sure about your obligations, be sure you seek professional advice to avoid high fines.
How To Save Money
The good news about the online business cost that they are usually reusable. This means that you can invest money in some equipment or web hosting and still use it when you change your initial idea. Also, you should write down a business plan and stick to a successful financial plan. If you start with modest investments and rational money spending, you may accumulate profit for bigger investments. Also, you can change as many ideas as you want until you find the right one.
Final Verdict
Starting an online business is a cheaper solution for starting your own business, but it still has some obligatory online business startup costs. Even though you don't need an actual office, you will still need to invest in equipment and licences. Yet, monthly costs can be rather lower and you can save some money with the rational distribution. Before you start an online business, make sure you have the best-rated budget home office chair and the best monitor for office work.