Do you know the disadvantages of social media marketing?
Do you know that there are disadvantages of advertising on Facebook?
Do you want to know which are the disadvantages of social media promotion?
You are in the right place!
Here you will find 20 disadvantages of social media marketing in every business.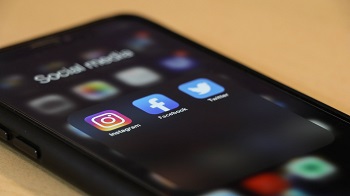 20 Disadvantages Of Social Marketing
1.Not Built For Business
The biggest disadvantage of social media marketing for business is that they are not created to promote business. Social networks are primarily created to connect people and improve communication. Also, to facilitate communication between different parts of the world. The principle is either in posts, pictures, likes, comments, but it is not real to promote different products. Social networks have facilitated the processes of communication, conversation, enabled some measure of advertising, but they are not primarily intended for that, and therefore the promotion does not succeed.
2.Low ROI
The disadvantages of using social media as a marketing tool are best noticed if we observe the status of ROI which is the lowest in social media marketing. You have to invest effort, time, and money, and the return is very weak. With constant effort, it is possible to achieve, but one needs to be persistent. You need to be in constant contact with your followers, and to publish often. Otherwise, you will lose more and more followers, and over time, your business will fail. In order not to have problems, it is advised that before you start marketing on social networks, establish your brand. Make sure you get a good reputation, that way you will already have followers, and it will be harder for you to fail.
3.Negative Feedback
You can always expect positive comments on your posts, but there will also be negative ones. Negatives often affect the company itself, but also other customers. Feedback and comments are disadvantages of social marketing because they can have a significant effect on customers. While some customers will stay true to your products, ignoring negative comments, others will react to them and shake their trust. Of course, sometimes you won't be to blame for negative comments, or that individuals don't like products, but you should always listen to them calmly and respond to them. It is very important how you react to them. Negative comments, as well as positive ones, should be received calmly. Try to respond in a friendly tone and offer a common solution.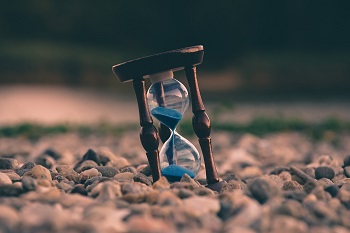 4.Time-Consuming
Posting on social media is time-consuming. It's not enough to just post a post, a picture, or edit a resume. It takes a lot of effort, everything should be high quality, carefully selected, and researched. You need to research the market, what they like, want, to know what you need to publish. Also, replying to comments, messages, and even just editing pictures takes a lot of time. The promotion itself takes a large amount of time, and all of this affects the cost of the business itself. This is one of the biggest disadvantages of promoting on social media. It is necessary to constantly monitor the market, so as not to lose potential customers, and to be able to protect themselves from other dangers in time.
5.Need To Stay Active
As mentioned time is one of the biggest disadvantages of social media in marketing. This is original because you have to be constantly active on social media. Your competitors can publish a product and pick up a large number of customers in an instant, but if you are active and follow everything, you can resist. The activity must be spent on content monitoring, promotion, contacting potential partners, publishing promotional content, editing profiles. People often know how to contact companies if they have any questions about the product, or if they want to order and don't know-how. For these reasons, you need to be active, to provide them with all the help they need.
6.Expensive Ads
Advertising with the help of ads via social networks costs a lot. See all the online business startup costs. Of course, the price will depend on the type of social network, and the size of your site, business. If you want professional help to make your brand more famous, this is a great way, but it costs money. The good side is that your ads will appear in every place, and will be noticed by a lot of people.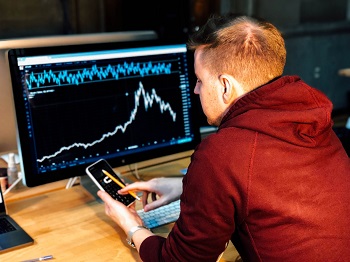 7.Not Reliable Numbers
Of course, on all social networks, you can follow the number of likes, follow the comments, the number of negative comments. You can even see which age groups react to certain products. But those numbers are not a reliable sign. It is not possible to know exactly which he supports, and whether people are satisfied. Therefore, in market analysis, these measures cannot serve as concrete evidence. This is one of the biggest disadvantages of using social media for marketing. You can not trust every like or every negative comment. Of course, some will write a negative comment to improve your range, with positive intent, but there will also be those who leave negative comments on purpose.
8.Not Safe Place
No social network is safe, so it is not a safe place for marketing either. Pages and profiles are often targeted by hackers. Because of them, you can be left without your works, but also planned ideas. Also, you are the target of competitors who can track your every move. Use strong passwords to protect yourself, and be careful not to write your future business plans anywhere. Be careful who you communicate with, and what information you give them.
9.Every Platform New Strategie
Also, the disadvantages of social media marketing can be seen in any social network. The problem is that every social network is different in its way. Also, different marketing rules apply to every social network. It takes a lot of time and requires a lot of skills to be able to adapt to everything. For example, on Tik Tok, it is easiest to be remembered by making a short video in which you show your products or show one part of their creation. All of this is time-consuming, and often, posting a video is not the best strategy for all networks.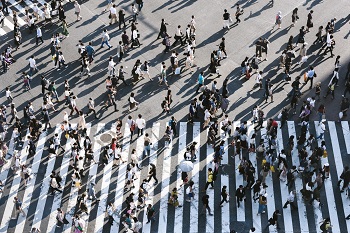 10.Does Not Work For All People
Just as every social network is different, so are people from each other. You can not expect all age groups to like the same things or classify everyone into the same group. Firstly, often, a lot of people are not active on all social networks. Then, some people would not understand your ad if you target only one, age group. You need to find common interests and fit them in, of course when posting on social media you need to know which age groups are most active on which network. This way you will better understand the market and the needs of the people.
11.Potential For Embarrassment
Each time you post, think about what you are posting, what it looks like, and how it sounds. There is a great possibility that you will either write something wrong or be misunderstood. Some people will only ask you for errors, and it will take a few seconds before your post spreads online. A bad impression is very difficult to fix, so try to avoid it. Also, pay attention to cultural customs when publishing, some words are interpreted differently in other countries, including signs.
12.You Have To Wait To See Results
If you are not already a well-known brand, it will take you a long time to start noticing progress. Your followers will grow slowly at first, but with effort and time invested, your business will grow. In the beginning, it will be of great importance to you to win over every customer, so that they can spread the story about you which is one of the advantages of social media marketing.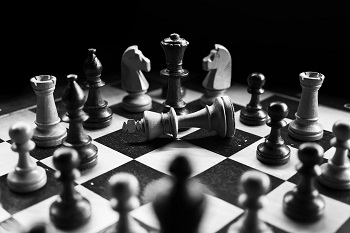 13.Exposure To Competitors
As already mentioned, on social media you will find it hard to hide from anyone. Also, you will be a constant target of competitors. They will monitor your work, your progress, your followers, your engagement, and they can give you ideas. Therefore, you need to be constantly vigilant and invest in the security of your network.
14.Needs Qualified Person
Since maintaining social networks takes a lot of time, it would be best to have a brand employ a professional. You need an expert who knows how to research the market, has a taste for designing profiles, and knows how to communicate well with people. You need a calm and composed person who will cope well with stressful situations. In this case, the disadvantages to social media marketing are precisely in those people who manage social networks. Their job is demanding, but also expensive. This will bring additional costs to the company, especially if it is new to the market.
15.Disadvantages Of Facebook Marketing
Of course, there are drawbacks when advertising on Facebook. Firstly, the problem is a lack of professionalism. Today, anyone can post, and not know the job. Then, the competition is fierce, and it follows you in rate. And of course, commercials cost money. And social networks are not created for marketing, but for socializing with people via the Internet.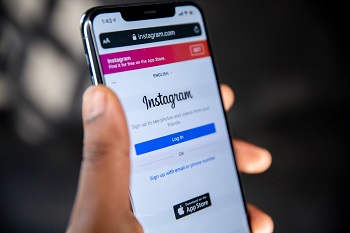 16.Disadvantages Of Advertising On Instagram
While the disadvantages of Instagram and Facebook are very similar, Instagram has a few more negative things. Although people are attracted to the image you post, some also want to read more about it. On Instagram, this is limited. You can write a description of the picture, but the number of words is limited. Also, links on Instagram have a weaker effect than those on Facebook.
17.Disadvantages Of New Media Advertising
Social networks are created for carefree socializing of people, not for marketing. For this reason, it is very difficult for hay to make great progress with such networks. People often want to avoid commercials, and want to relax when using social media. New media are evolving more and more, and more and more advertising is taking place through them. The problem is that it takes a very long time to notice the overall progress. Money needs to be invested in everything, but success is not guaranteed.
18.Disadvantages Of Social Media Campaigns
It is very hard to guess the right age group for a campaign. It's best when you catch everyone's interests, but it's extremely difficult. In order to achieve your goal, you will encounter a lot of negative comments that you have to learn to deal with and not let ruin your business.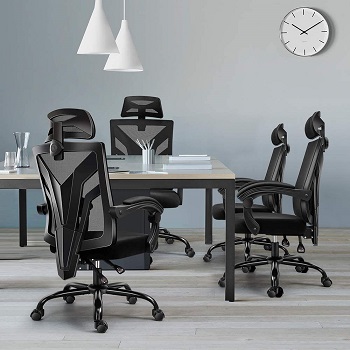 19.Disadvantages Of Using Social Media For Market Research
You can follow and research the market through social media, but it also has its downsides. First, if you are researching the competition, you can be sure that they will. Everything is visible to everyone on the networks, so be careful. Then, social networks do not show the real situation. Someone may have a lot of followers, but they can also be fake. On the other hand, some companies may be portrayed in the best light through social media, and in reality, suffer huge losses.
20.Disadvantages Of Advertising On Social Media
Advertising is very expensive. If you are already a well-known brand, it will be easier for you to pay the advertising costs, but if you are a young company, you will have big problems. You will also have problems with people's tastes. Everyone is different, so you can't expect everyone to like your ad.
Final Verdict
Here you could read about the disadvantages of social media marketing. The biggest problems arise because social networks are not created for marketing. Then, a lot of negative comments can significantly damage the reputation of some manufacturers. Making quality posts, editing pictures and profiles takes a lot of time, and it all costs a lot. If you're searching for office accessories and equipment, make sure you've read this post about the best adjustable chairs with wheels or the best attractive filing cabinets.