Not all foosball balls are the same, in case you were wondering.
So how can you choose the right one?
That will depend on your set of skills, your preference, and much more.
Foosballs are one of the things you cannot play table soccer without so it is of the utmost importance to find the one that gives the best playing experience. And to do that, we covered most of the important questions that might be circling your head.
Our Top Picks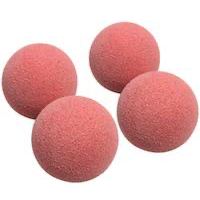 Tornado Official Foosball Tournament Balls
OVERALL RATING: ★★★★★
These textured balls in pink are perfectly round and offer a great grip for precision play.
Jump To Review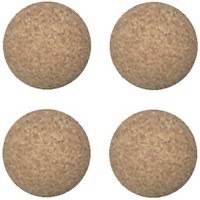 Billiard Evolution Cork Foosball
OVERALL RATING: ★★★★☆
Great for European style, these cork balls are quiet and lightweight for showing off skills.
Jump To Review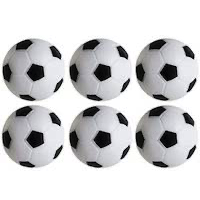 Super Z Mini White And Black Soccer Balls
OVERALL RATING: ★★★★☆
The 12-pack of balls is a great choice for kids and replacement for any foosball table size.
Jump To Review
What Ball Is Used For Foosball?
A special ball is used for a proper game of foosball. This means that you will not just find any small round thing in your house and use it for a good game of foosball on the table. The second name for these balls is a foosball (similar to calling a football ball just a football for those outside of North America).
Are All Foosball Balls The Same?
No, not all of them are the same. There are many components that differ one ball from another. They come in different colors, sizes, and weights, and are not all used for the same play style. Moreover, they are not all even made of the same material, so their quality can also be different.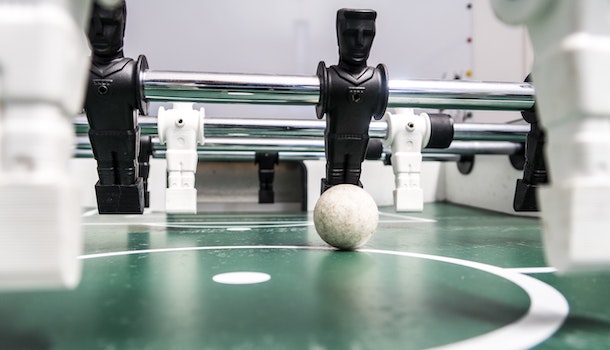 Quality
There are both good and bad quality balls available on the market. Of course, the latter is less expensive which is why some people do not bother to find a better quality one. On the other hand, a good quality ball has to allow you to play the game properly, be easy to grip, pass along the table, won't fly off the table that easily, and won't bend or break in case of more aggressive style of play.
European Vs. American Version
Just like the foosball tables in Europe and America differ, the balls for the game do, too. First of all, European versions usually come with cork models. This is because the European style of play is all about finesse and the cork model allows the players to easily pin the ball down. On the other hand, the American foosball style prefers fast balls so they have to be made of a hard outside surface.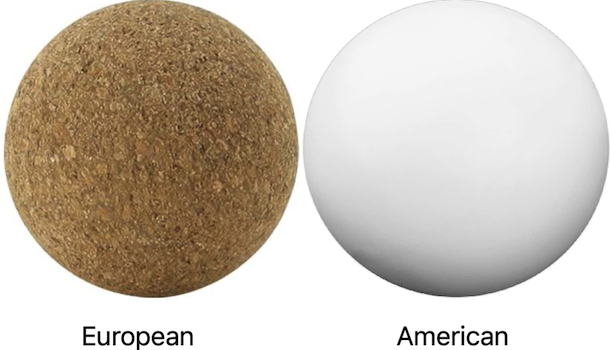 How Much Does It Cost?
There are both really cheap balls available to choose from and those that cost more money. First of all, you should know that they usually come in packs of more, sometimes 4-pack, sometimes 6-pack, 8-pack, 10-pack, or more. Usually, the packs will cost you between $10 and $20, depending on the material and the number of balls included. Thus, for one ball, the price starts from $2 to around $5.
Can The Right Ball Improve Your Game?
There are multiple reasons and ways you will see an improvement in your play if you choose the proper foosball:
Easier control – the ball will be easier to have under control if you pick the right one
Easier to score – if you can control the ball and keep it in your possession, you will also be more likely to score
Generate power – if you make the right choice, your shots can become more powerful and thus less likely to be saved from entering the goal
More enjoyment – if you are able to make good passes, control the ball, and have it listen to you, then you are also more likely to get more enjoyment out of it which will, in turn, improve your game even more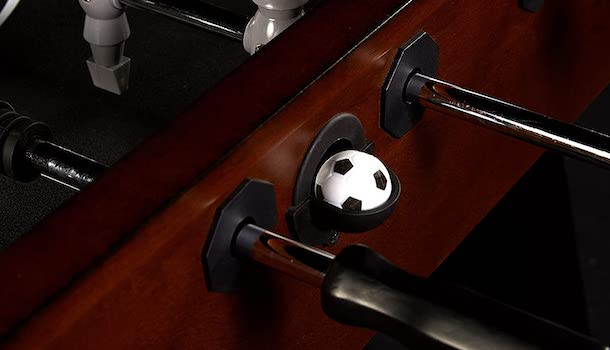 What Will Go Wrong With A Bad Version?
If you make the wrong choice, you won't be able to enjoy yourself playing the game, first of all. Also, you will get frustrated, and maybe even stressed. Likewise, the ball might fly off the table too often, bend, or break. If you want fast-paced games, the wrong version will travel slowly, thus spoiling the point of the game.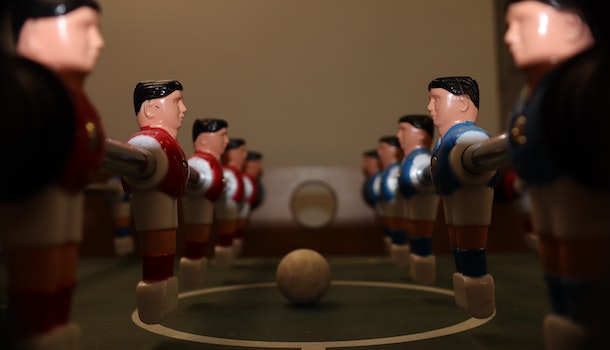 Buying Guide To The Best Foosball
When buying one, you have to think about the size, material, weight, and style you prefer. Learn more here.
Play Style
When choosing a ball, you must think about what your preferred style of play is. That way, you will be able to choose the ball that corresponds the most to your style with its structure and characteristics. For example, you might want a cork version for easy gripping but also a high speed. We will cover this topic more deeply later to see which ball goes with which style.
How Many Balls Do You Need For Foosball?
For a game of foosball, you need one ball inside the playing surface. The game will not be possible to play if there is more than one ball in at the same time.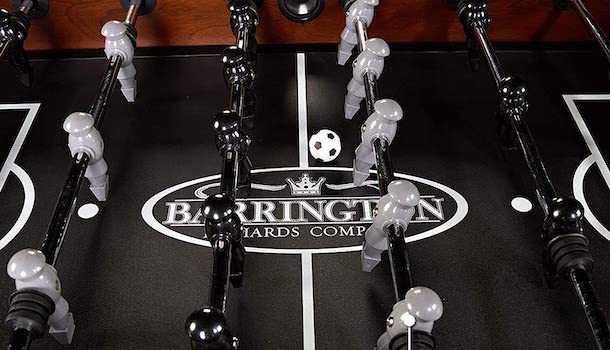 How Much Does It Weigh?
You can get many different weights on the market. However, only the official ball is regulated to weigh around 0.91 ounces (27 grams).
The Right Size
The market offers balls for foosball in many different sizes. The official, regulation-size one is 1.365 inches in diameter. It works the best for standard-sized tables that measure 56 inches by 30 inches by 36 inches. For smaller tables, it is best to go with a foosball that is smaller than that.
Material
Most foosballs are made from plastic materials. When choosing, you should pick one that is not soft under your fingertips. That way, the ball won't bend or break under the pressure or in case of hard, powerful shots. Besides plastic, they can also be made of cork material.
Cork & Yellow Cork
Cork balls are associated mostly with the European foosball style. Since they use a single-goalie configuration and prefer finesse over fast play, cork is a better choice for them. They are sticky so ball control is easy. Moreover, for even less sound and improved characteristics, you can also choose a yellow cork ball. Both are easy to stop and not your best choice if you enjoy a fast-paced game.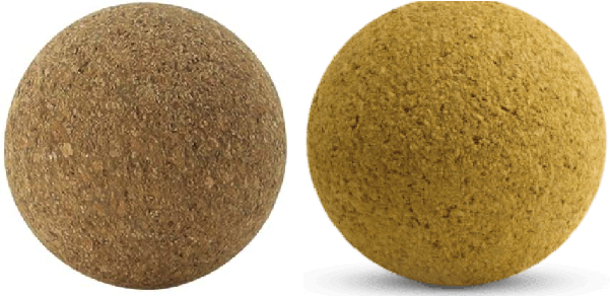 Traditional
A traditional ball for table soccer is one that imitates the look of a football. It has black and white pentagons on it. This is usually a cheap version, one that comes with cheap tables for table soccer. The worst trait of traditional balls is that they continue rolling thanks to the inset lines on them. This can make it look like your foosball table isn't level. They are also very slick on the outside so they are hard to pin and control. They also make a lot of noise when bouncing around.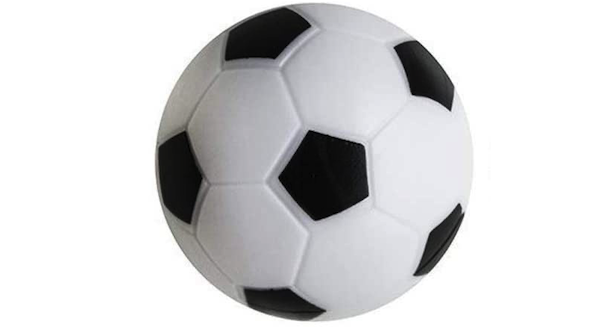 Smooth
While they are better than traditional versions, smooth balls are still not highly recommended. They are also too slick and miss the tacky texture so that they could be easily gripped. Their advantage compared to traditional models is that they do not have the lines on them so that the ball does not roll around the playing surface unpredictably.
Textured
Textured balls are the most used style for American Tornado foosball tables or Dynamo ones. They are somewhere between cork and smooth, which makes them a great choice. You can grip and pin the ball down but you can also travel at a fast speed thanks to the solid feel.
Special Plastic Version
The last type of ball you can choose is the one made of special plastic. It comes in red color and is thus very easy to notice on the playing surface, unlike green and white sometimes. Compared to other plastic ones, this one is marketed as the improved version for quality play.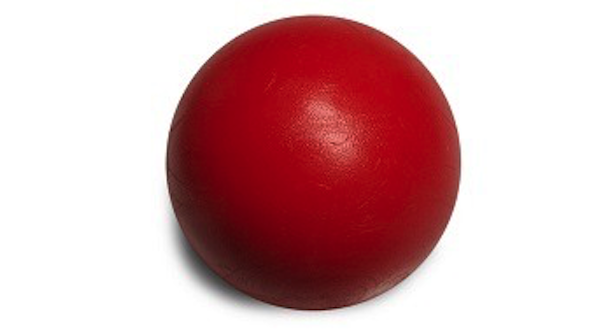 Friction Factor
Every type of ball has different friction or resistance to the playing surface. This depends both on the playing surface and the material of the ball. For instance, plastic balls have the lowest friction, so it will be hard to pin them down. That also means that you won't be able to perform many shots used in foosball. This is why it is best to look for a textured ball that will make the friction higher to provide a good grip and respond well to your shots and tricks.
Noise
Every ball will make at least a little thud during play and when bouncing. If you need to have a quiet environment where you can't make too much noise. For instance, traditional balls make a lot of noise. Cork balls will make less noise if that's what you prefer. If you like that satisfying noise a ball makes when it bounces, then textured will be the right choice for you.
Packs Of Balls
We always suggest buying more than one foosball just in case some get lost or broken. However, it is also a good idea to buy a pack of different types of balls so that you can see which one works best for you and your skills.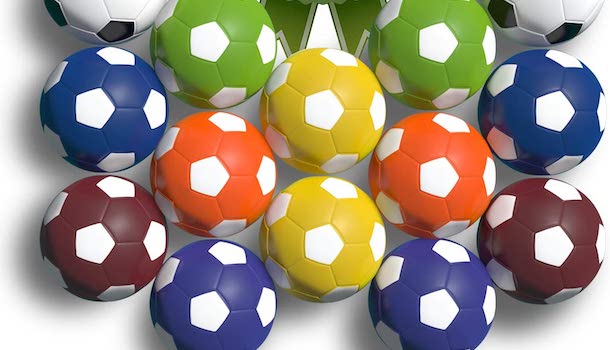 Do Balls Need To Be The Same Brand As Your Foosball Table?
While it is not necessary, it may be a good option. Some foosball table brands also make balls, such as Tornado. To get the best compatibility, some brands create balls so that they work best with their foosball tables. The only rule you should keep in mind is to get a European-style ball for European tables and American balls for American-style tables.
ITSF Approved Balls
Some balls for foosball are approved by the ITSF (International Table Soccer Federation). They usually come from brands such as Bonzini, Roberto Sport, Tornado, and Garlando. Also, they often have ITSF letters printed on them. To be approved by ITSF, the balls need to be 38 millimeters or bigger with a weight of around 0.91 ounces.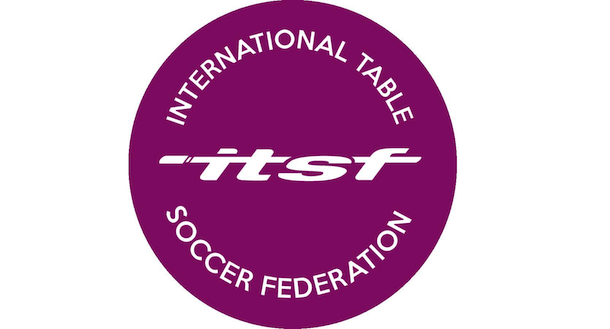 Best 6 Foosball Balls
Once you have understood the characteristics that make the best table soccer balls, you get to choose between a big variety available on the market. This means that you should look for one that corresponds with your needs in size, weight, and material.
Tornado Official Foosball Tournament Balls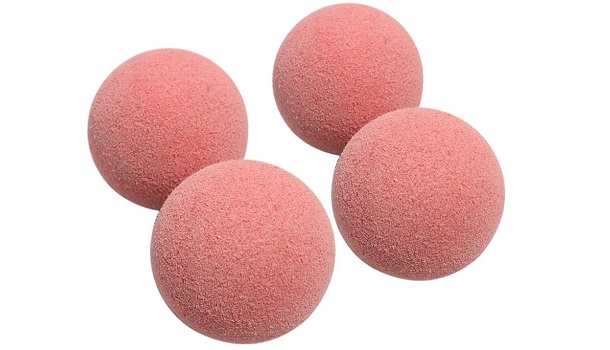 SPECIFICATION:
Material: 100% urethane
Size: 1.365-inch diameter
Weight: NL

ITSF Approved: Yes
Noise: Not loud
Pack Of: 1-12 balls
These Tornado balls for table soccer come in their standard pink color. They're made with attention to detail so that they are perfectly round, measuring 1.365 inches in diameter. The size makes them one of the designated choices for Tornado tournaments in the US.
They are made from pure 100% urethane, and the special machinery makes them almost perfectly round. Thanks to that, the balls can roll better and give more control to the player. They are made durable and are resistant to wear on the surface.
This is a great choice for pros or those who want to become a pro. The textured surface will make it great for gripping and for use on many triple-goalie American-style foosball tables. You can buy between 1 and 12 of those balls to get fully equipped.
Overall:
Durability:
Size:
Control:
Power:
Color:
PRICE
approx:$4.2 – $8.7
determined by online offer (Amazon, eBay) and seasonal sales
REASONS TO BUY:
Designed for pros
Durable and resistant
Perfectly round
Billiard Evolution Cork Foosball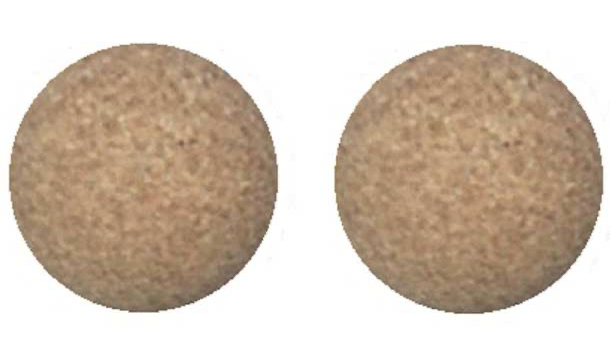 SPECIFICATION:
Material: Cork
Size: 35 mm, 1-7/16-inch
Weight: 13-14 grams

ITSF Approved: No
Noise: Fairly quiet
Pack Of: 4 balls
Unlike the previous one, this foosball table ball is made from cork which makes it suitable for European-style tables with a single goalie. Their size is also such that they fit most table sizes.
They come in natural color, unlike other balls that come in colors such as white, red, pink, and yellow. This ball even fits Dynamo and Tornado tables for foosball.
It allows enough grip and does not travel too fast, thus allowing you to preform many tricks and show off your skills. If you need a quiet foosball, this is the right choice for you.
Overall:
Durability:
Size:
Control:
Power:
Color:
PRICE
approx:$9,95 – $10,95
determined by online offer (Amazon, eBay) and seasonal sales
REASONS TO BUY:
Fit most table sizes
Allows a good grip for tricks
Super Z Mini White And Black Soccer Balls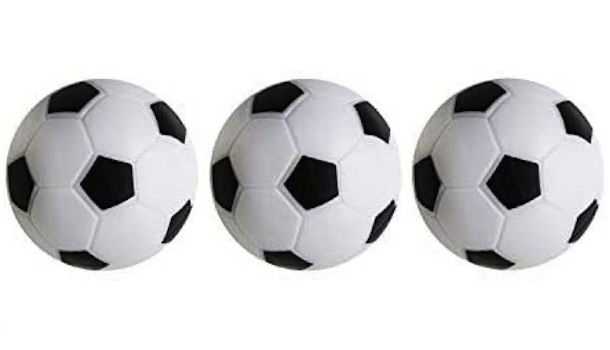 SPECIFICATION:
Material: Plastic
Size: 36 mm, 1.4 inches
Weight: 24 grams

ITSF Approved: No
Noise: Loud
Pack Of: 12 balls
This type of ball for table soccer is more of a novelty choice. Thus, it is not recommended for professional use. Rather, it is a good choice for kids and those who play foosball very rarely.
Their size is a good choice for replacement on any standard-size table for foosball. It is made from plastic and has white and black pentagons which make it resemble a real football. The pack of 12 is convenient if one gets broken or your kids lose it.
However, the engraved lines on the ball might make it a little unpredictable as to where the ball will roll so it is not the best choice for control.
Overall:
Durability:
Size:
Control:
Power:
Color:
PRICE
approx:$6,99 – $14,99
determined by online offer (Amazon) and seasonal sales
REASONS TO BUY:
Great for kids
Good replacement dize
REASONS TO AVOID:
Not for professional play
Just a novelty choice
Brybelly Smooth White Foosballs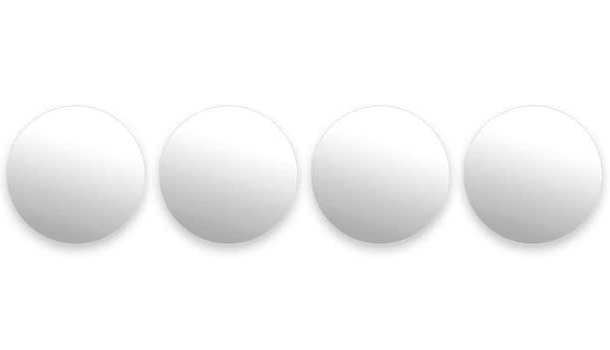 SPECIFICATION:
Material: Plastic
Size: 35 mm, 1.38 inches
Weight: 24 grams

ITSF Approved: No
Noise: Loud
Pack Of: 12 balls
These smooth balls are an upgrade from the standard ones persented in the previous review. Thanks to their smooth sruface, they travel and roll more predictably. They are your best choice if you want to make hard straight shots and like fast offence.
They bounce well on the surface, too, which might be a bit too loud if you need to play in a quiet environment. Its white color is also greta for contrast on a green surface.
With smooth balls like these Brybelly ones, you won't have to worry about the ball getting stuck somewhere as it is likely to roll around at all times. In the pack you get 12 balls, which is great for when they get worn out and need replacement.
Overall:
Durability:
Size:
Control:
Power:
Color:
PRICE
approx:$10,99 – $31,50
determined by online offer (Amazon, Walmart, eBay) and seasonal sales
REASONS TO BUY:
Smooth for predictable rolling
Very affordable
Colonel Pickles Novelties Replacement Foosballs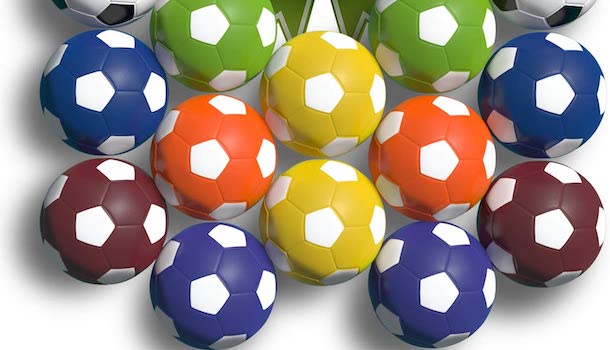 SPECIFICATION:
Material: Plastic
Size: 36 mm, 1.4 inches
Weight: NL

ITSF Approved: No
Noise: Loud
Pack Of: 14 balls
In this package, you will receive 14 balls: two black and white, two green and white, two yellow and white, two light blue and white, two dark blue and white, two brown and white, and two orange and white. The all feature pentagons that resemble the look of a real football.
These balls are made of high-quality plastic that will ensure they last a long time. Thanks to the material, they are superior to foosballs made from foam. The 36-mm size is great for most standard tables, too.
As in the pack you will get 6 balls more than standard packs, you will be supplied for a while. Also, these balls are made to offer you enough texture so that you can control the game.
Overall:
Durability:
Size:
Control:
Power:
Color:
PRICE
approx:$7,95 – $9,95
determined by online offer (Amazon, Walmart,) and seasonal sales
REASONS TO BUY:
Different colors available
Big pack
Better than foam models
Brybelly Glow In The Dark Foosballs Set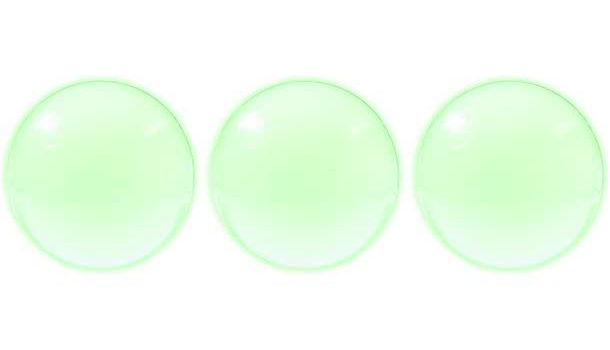 SPECIFICATION:
Material: Plastic
Size: 35 mm, 1.38 inches
Weight: 24 grams

ITSF Approved: No
Noise: Loud
Pack Of: 6 balls
If you are not so bothered about how good your table soccer ball can perform, but rather want a cool experience while playing the game, consider this ball set. It features balls that glow in the dark so that you can always see them even in poorly-lit environments or when playing at night time.
The balls stay white when the light is on but once you turn them off, they will become to glow in the dark. They even glow with the black light. They are a great idea for black light and glow parties, too.
This type of foosball is also a great little gift for any babyfoot enthusiast! The balls charge in the light as well as artificial light and can then glow for hours in the dark.
Overall:
Durability:
Size:
Control:
Power:
Color:
PRICE
approx:$11 – $12
determined by online offer (Amazon, Walmart, eBay) and seasonal sales
REASONS TO BUY:
They glow in the dark
Always visible
REASONS TO AVOID:
Not a professional choice
Which Table Soccer Balls Should You Avoid?
Balls with a shiny finish are best avoided. It is the same in the case of plastic balls and slick ones. These are usually included with some tables, especially those that are cheaper and of lower quality. However, you can still upgrade to a better one if you make a replacement purchase.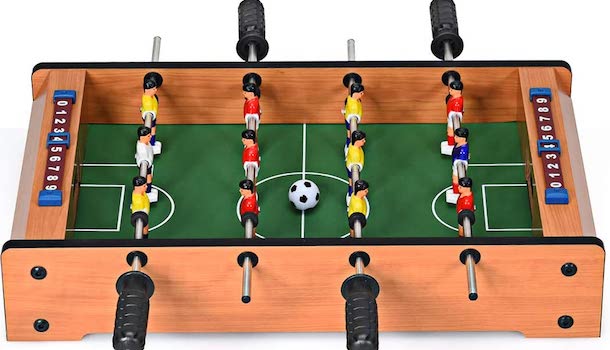 Can You Use Ping Pong Balls For Foosball?
We do not recommend using ping pong balls to play foosball. Especially if you want to play a good game and learn how to play properly. These balls are too light and not made from the hardest plastic.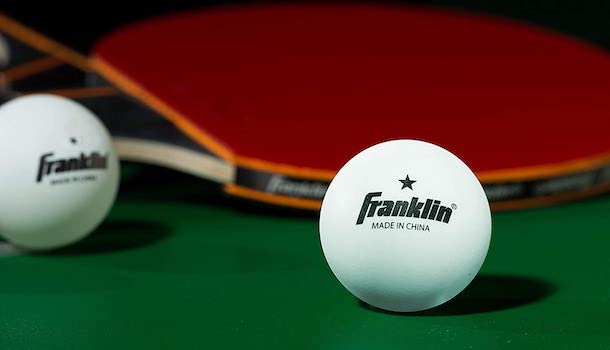 How Do You Make A Ball Yourself?
You will not really be able to make a foosball yourself unless you are very handy with materials and have special equipment for it. Likewise, making one yourself might cost you more than buying a pack of quality balls would.
When To Replace A Foosball Table Ball?
Once the ball gets overused and looks scratched, changes color, becomes too dirty, or too worn out, it will be time to replace it. Once it wears out, it could loose the tacky property, which is also a sign to replace it with a new one.
What Else Are You Supposed To Know?
There are a few other questions you might be asking yourself when it comes to foosball and balls.
Is It Legal To Spin In Foosball?
Spinning is illegal in foosball. This means that you should not spin the rod by 360 degrees after touching the ball.
Do Own Goals Count In Foosball?
Yes, own goals do count in foosball. If a player strikes the ball into their own goal, the goal counts for the other team.
How Many Points Do You Need To Win In Foosball?
Most usually, you have to score five goals before your opponent does to win the game. All five goals need to go into the opponent's goal without breaking any rules.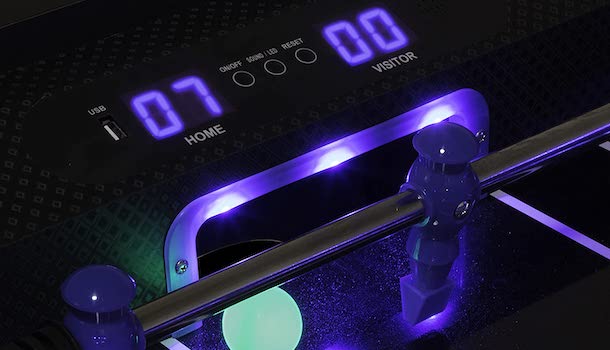 What Happens If The Ball Bounces Out Of The Goal?
The score will not be counted if the ball bounces out of the goal and onto the playing surface. In fact, it will still be in play.
How Can You Keep The Ball Clean?
Most balls, especially those made of hard materials like plastic will be easy to clean with the help of a dry cloth. If there are some stains on it, you will most likely be able to remove them if you add some alcohol to the cloth. When it comes to cork balls, make sure not to wet them a lot but just wipe them with a dry cloth or a lightly damp cloth.
Final Verdict
You should find a foosball that has the right size and weight for your type of foosball table. Moreover, also pay attention to the material it is made from. Textured will be a good choice for something between a cork one that is slower and a smooth one that is essentially faster. That is why we would recommend the Tornado Official Foosball Tournament Balls. They are textured and thus offer you a good grip. They come in a standard pink color and are tournament approved.