It's finally summertime!
This means only one thing… or two.
Your employees are ready for their long-anticipated holidays, but there must also be time for some sweet teambuilding.
However, this year (again), things are a little different as the world is still raging with a global pandemic caused by COVID-19 and its variants. Still, this doesn't mean yet another season should go by without trying to enhance the employees' relations through some sports activities.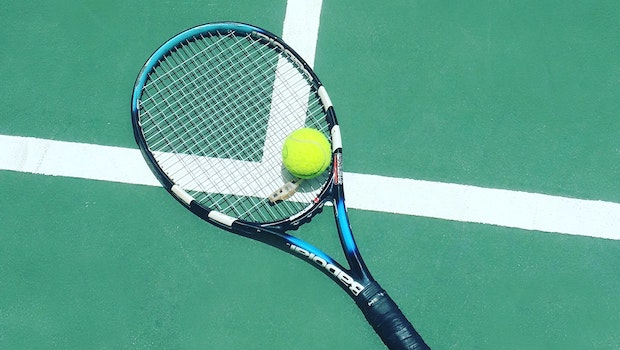 With so many outdoor activities available while practicing social distancing, your team doesn't have to suffer another year of no fun activities. In the list below, you can get inspiration for some of the sports activities you could engage your team of employers in. They should help to make a bond, promote teamwork, and create a healthy working environment. You will thank us later!
The Importance Of Team Building
Increasing collaboration among your team means there could be less conflict in the future. Meanwhile, it also entails easier communication between the team members. Team building can also help build trust among individuals and groups.
By engaging in activities together, teams learn how to get to success together. At the same time, they can also learn new skills, take on leadership roles, and fulfill their responsibilities. As a result of solving problems and making decisions, teams can learn to strategize together, trust each other, and make a connection.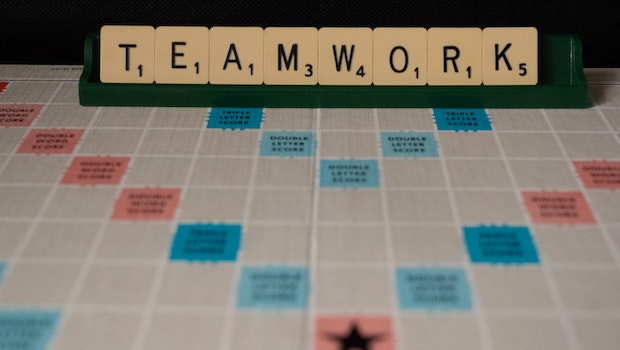 Team building is usually done through activities that encourage the team to collaborate in a non-work environment to solve a problem, etc. It builds unity among the employees. Moreover, that way, employees will be able to work together better in the future.
Incorporating team building into your business will make all the relationships bloom, making both your employees and your customers happy.
Outdoor COVID-Safe Team Building Sports
Considering the threat of the new coronavirus, it is obvious that outdoor sports are favored for the safety of those involved. Compared to those played indoors, outdoor sports will pose less of a threat of virus transmission. This is because of more air which ensures the virus spreads less in case an infected person sneezes or coughs (respiratory droplets).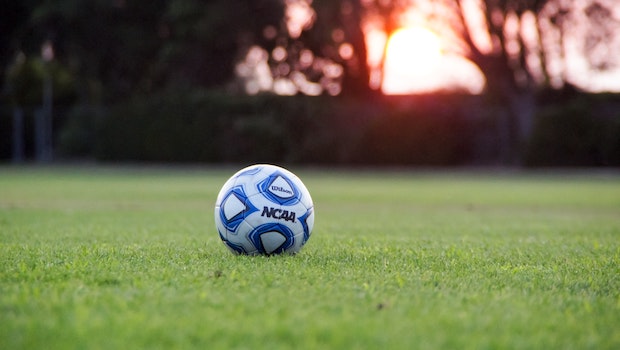 During the summer months, there is the claim that the higher temperatures also help in slowing down the spread of the virus. The chance of infection when spending time outdoors is also lessened. Finally, it is also possible that exposure to the sun makes the virus likely to survive less time on surfaces.
How To Avoid The Spread & Infection?
Social-Distanced Sports, Please!
To avoid the spread of the virus and to keep the well-being of your team of employers, it is best to stick to social-distanced sports. This includes sports that do not require a lot of close contact with other people or high-touch surfaces. For team building team sports will be a good idea, but we still need to think about how to make it COVID safe.
Face Masks & Disinfection
If your employers are fully vaccinated, you will already be at an advantage when trying to plan what team-building activities to dive into. Playing sports outdoors will also help to keep everyone safe. When social distancing is not possible, it is recommended to wear face masks. Frequent disinfection of hands and high-touch surfaces is also advised.
Regular Testing
Another way to keep everyone safe is to test regularly to ensure there is no chance of asymptomatic infection as we know even that can spread the virus. If testing is not an available resource, quarantining prior to team building activities can also ensure that the virus does not spread as infection can be controlled and monitored.
13 Summer Sports For Team Building In 2021
1. Sailing
For team building, sailing will be all about keeping everyone safe while making sure the sailing boat goes in the right direction with the help of wind. Stuck on water, the team has a chance to learn how to steer the yacht's wheel or handle the sails. For larger teams, you could rent out more than one sailing yacht for some fun and competitive racing.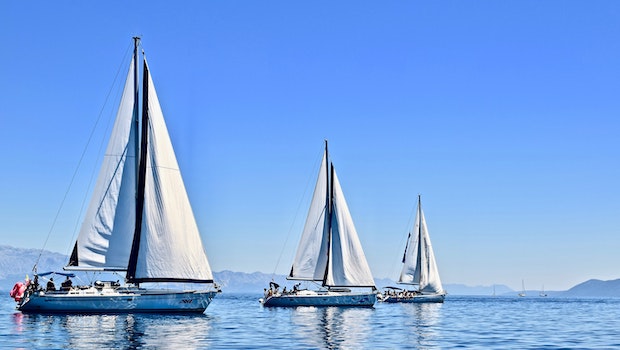 In terms of safety, make sure you have someone on the yacht who can ensure everyone's safety. Safety jackets are recommended. By working together, teams can learn to trust each other and help each other to achieve the common goal. As it is happening in the open air, it is also more COVID-safe.
2. Go-Kart Racing
Okay, the open waters might not be everyone's cup of tea. And that is alright. Unlike sailing, go-karting will allow your team to race on safer grounds. This competitive sport will pump the adrenaline through your team's blood, ensuring everyone has a good time.
Go-karts are a fun way for the team to interact in new ways that are not possible inside the office. Besides racing, teams can also earn points by driving through challenges in go-karts. At the same time, it is a COVID-safe sport where you can be social distancing, as well as spending time outdoors. Don't forget to disinfect, though!
3. Kayaking or Canoeing
If you are close to a river or can get to one, consider yourselves lucky. Kayaking and canoeing is a great outdoor sports activity which can be used for team building. Along many rivers, you will have the opportunity to rent canoes and kayaks for your team members.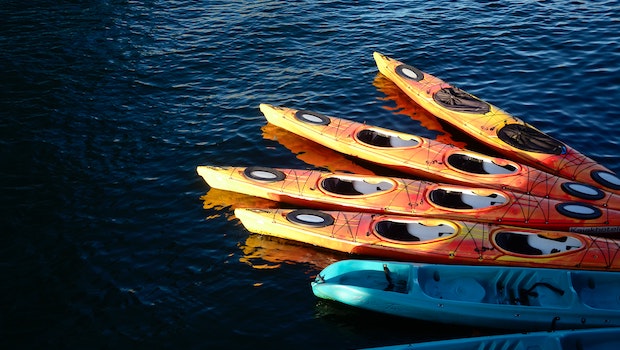 With kayaking and canoeing, employees can learn to become even better teammates while trying to avoid ending up in the water. Renting kayaks and canoes that can hold more team members will make them work together towards the same goal, enhancing their relationships and communication in the process.
Besides that, you can also enjoy games with your team while sitting inside kayaks. One of them will involve a lot of trust among the members who will have to keep the boat steady and balanced while one person walks on it and tries to avoid falling into the water.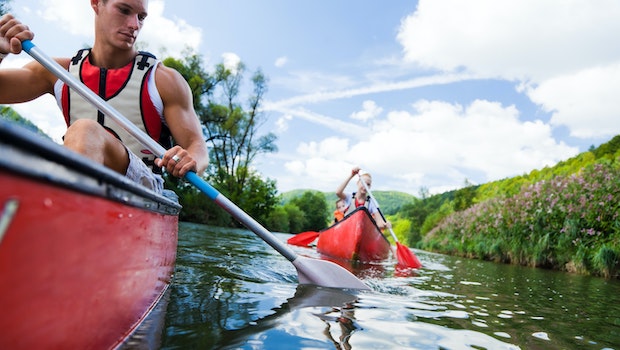 Both kayaking and canoeing happen outdoors, making it a great opportunity to enjoy a nice summer day. It will also be more COVID-safe thanks to social distance between larger groups.
4. Rowing
The ultimate teamwork activity on water, rowing, is another summer sport where you could deploy your team members to develop a sense of unity. The purpose of the crew inside the rowboat is to work together through harmony, ensuring the boat stays balanced. If they keep it in balance, the boat won't tip or turn.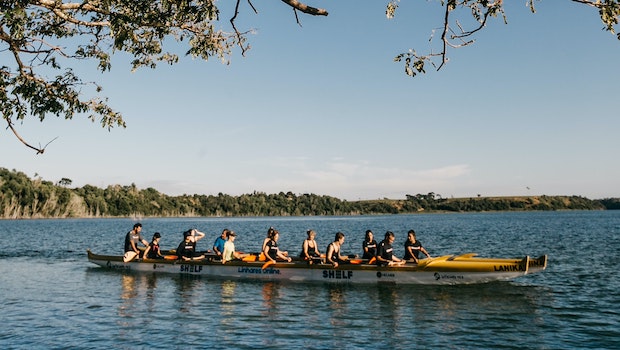 With a lot of practice, good communication, and a balanced rhythm, rowing could be a lot of fun for teams that are keen on water sports. The experience of synchronicity and the effort it takes the team to get there can deepen the trust and work for better relations between the rowers (team members).
5. Cycling
We admit not everyone is for water sports. But that doesn't have to be the thing that stops your team from building better relations. Instead, you can do many other activities, such as cycling. Perhaps at least some of your employees own a bike. If not, they are easy to rent or borrow from acquaintances.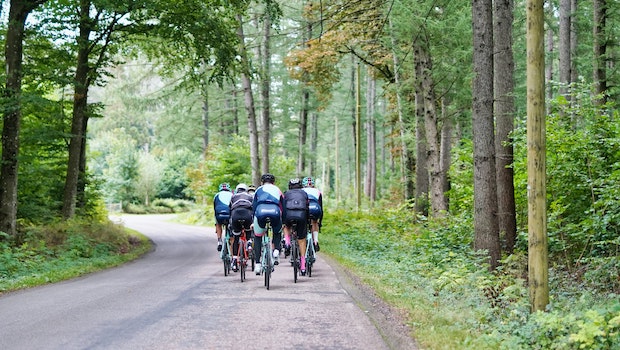 Cycling is a great social-distanced way to spend time outdoor and has many benefits for the body and mind. While cycling through the green nature, employees will have time to connect on a level beyond just their workplace. When removed from the office, employees might feel more at ease with making friends and having fun with their colleagues.
6. Segways & Buggies
For a little less physical activity than cycling, Segways and buggies might be a good idea. These motor-powered vehicles will provide team members with an adrenaline-filled fun afternoon. While social-distanced, team members get to be competitive with each other. At the same time, it is a great opportunity for bonding.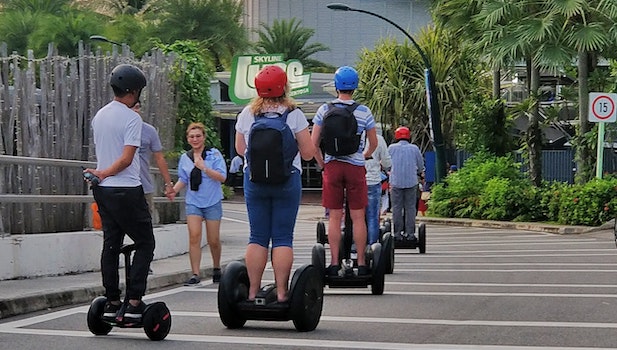 By using either Segways or buggies, teams can compete to collect more points by going through challenges along the roads and paths. Besides that, teams can also engage in precision driving or racing. Teams can learn how to organize for best results and awards by cohesion.
7. Hiking
Spending time outdoors, breathing in the fresh air, and doing physical activity. All of this is possible while hiking. Areas with mountains and hills offer a great opportunity for team building while hiking. This activity will include both problem-solving and require leadership skills. Both of these are great factors for team building.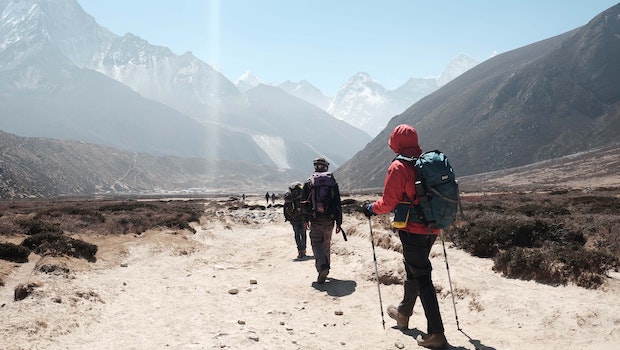 When choosing a hiking trail, make sure it is customized to each of your team members, and do not leave any of the members behind! It is also a good idea for everyone to have a task to perform, such as helping with orientation, taking photos, or even videos. Besides a fun afternoon for memories, your team's unity and communication will also benefit!
8. Relay
Does your corporate team need to work on team strength? Then relay has you covered! Your team will get stronger while working towards the same goal and learning how to communicate to achieve it. To organize a relay event for your team, you can go to a park or a field. This works to bring closer the whole group, as well as smaller portions who will have to work together as a team.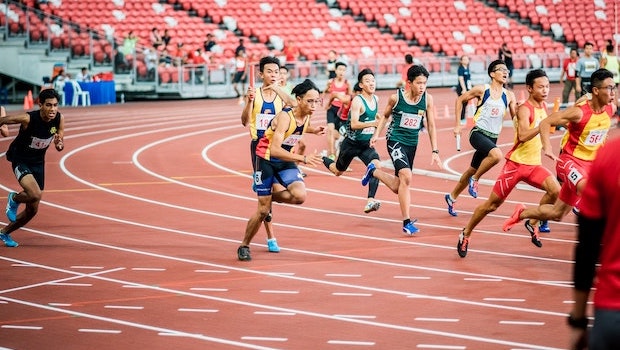 While following the rules, teams of four members will have to pass a baton from one to another. This has to happen while both runners are running, and inside the marked zone for exchange. Cooperation and good communication skills from team members will result in success and high morale.
9. Frisbee
Playing ultimate frisbee, as the name of the official sport is, is a great way for team building outdoors without close contact. The team sport includes two teams of 7 members and involves a frisbee. If you do not have 14 employees available, make the teams smaller. With communication, a bit of frisbee throwing skills, and a lot of fun, your team members will surely enjoy themselves.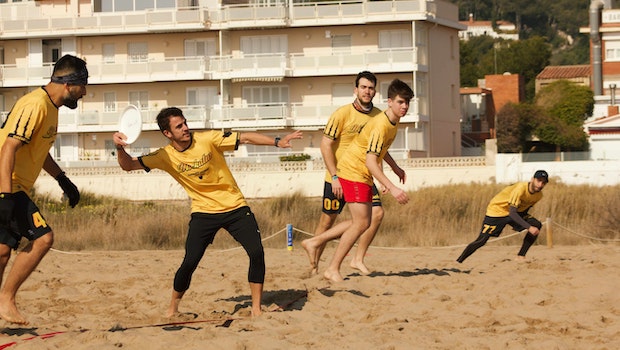 Team members will build a bond while trying to pass the frisbee to each other and collect points with teamwork. At the same time, they will also have to follow some rules, such as no contact with anyone and throwing the frisbee without running. As any contact between the players counts as a foul, this outdoor sport is also quite safe in terms of COVID-19.
10. Dodgeball
Everyone remembers dodgeball as that sport we used to play as kids in school. But this fun activity is not reserved for younger generations only. It can also be a great team sport for building trust and getting a little exercise in at the same time. While dodging balls, teams will have to work together to win.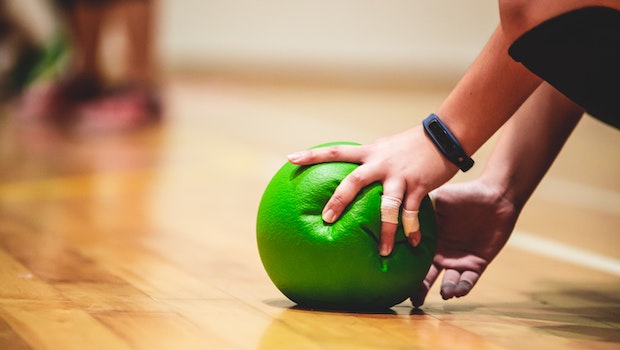 Dodgeball is a great idea for any outdoor space, including parks and beaches. At the same time, it should be a safe activity, as long as team members can keep a safe distance from each other. When team members dodge balls, the whole team can feel connected and united in attempts of winning.
11. Field Hockey
To play field hockey, any team will have to learn to be cohesive. By communicating and working together, they can score goals that will help them win the game. At the same time, they also have to stay together in defense to try and not to concede any goals. Perfect for outdoor summer weather, you can play it on grass, artificial turf, and more.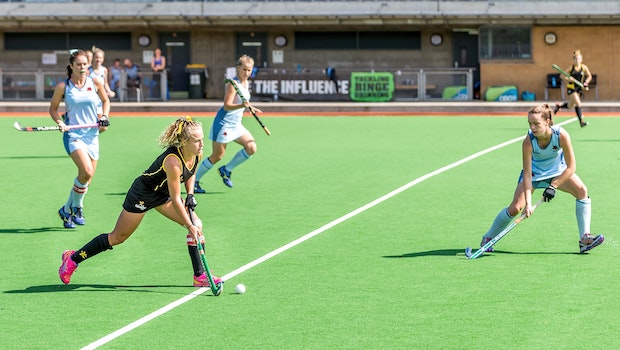 The purpose of the game is to score more goals than the opposite team by using the hockey stick and the hockey ball. With the possibility to play this sport outdoors, your team will have a chance to bond and grow together. Meanwhile, keeping a safe social distance whenever possible will help them minimize the chances of contracting COVID-19.
12. Tennis
Tennis is an exciting summer sport usually played individually or in pairs. However, it doesn't have to stop there. To engage your team and make them bond, you can rent tennis rackets and balls for different kinds of fun. Playing in a team, each employee will have to pass the ball to the other team member as fast as possible.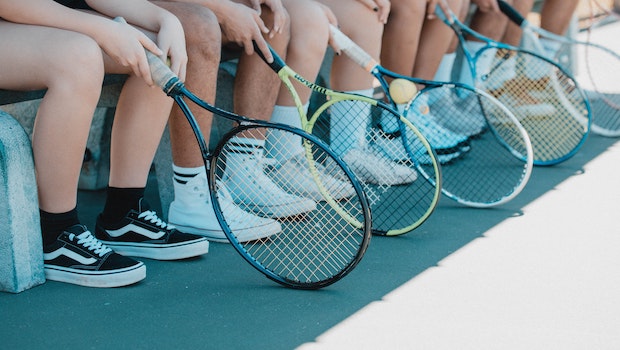 To win, the team will have to pass the ball to each other and return the to the person it started with faster than the other group. While playing, team members will have to become aware of each other and work together. For a bit more of a workout, tennis in pairs is also a good idea as it requires combining the efforts of two people to win against the pair standing on the other side of the net.
13. Badminton
Like tennis, badminton is also played with a racket. The goal is for the player to hit the shuttlecock across the net where the other player needs to do the same. Even as an individual sport, it can be a great opportunity for employees to start talking and get to know each other.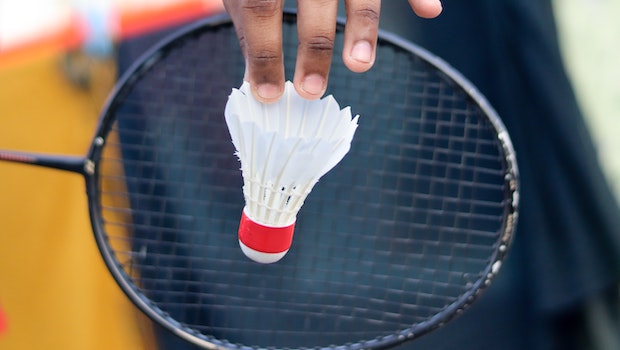 With social distance in force, badminton is a fun way to get to know other people on the team, while staying safe as there is no close contact. Another advantage of badminton is that it is an easy sport to try out. Besides individual players on each side of the net, you can also engage pairs to play against each other.
Are You Ready For Some Serious Team Bonding?
If your team is full of individuals who enjoy sports and are up for a challenge, any of the above-mentioned outdoor activities could be a good idea for team building. The list includes both sports that require larger and smaller resources. For the teams whose physical ability is not as strong, choose a sport that is easier, such as badminton. And don't forget, whatever it is you end up doing, don't forget to have fun!
Final Words
Outdoor activities are a safe way to better your team while adhering to the coronavirus measures. Successful team building will see improvement in team coordination, communication, trust, and respect. With more and more vaccinated people in the nation and easing of the government measures, outdoor team building might be a great idea. If you are looking to take your team on a trip for more than one afternoon, check that you are completely ready and prepared for it with these business travel tips. Stay safe!