Are you planning a business trip?
Are you looking for the best business travel tips?
You are in the right place!
Here you will find traveling for work tips, which will help you a lot this year. You will find the best pieces of advice and things you need to consider.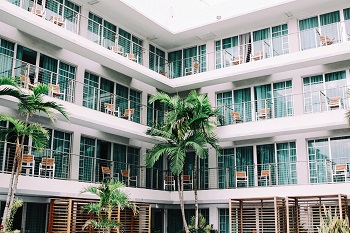 Business Travel Hotel Tips
1.Find Safety And Clean Accommodation
It is always important to find a comfortable and clean place to stay, especially in Covid-19 conditions. It is important that the hotel you choose is safe for your stay, and offers safe accommodation. Before setting a date, search for which hotel offers the best range and services. Make sure you get a clean room, but also that you keep it tidy. One of the best business trip tips, you could get, is that you need to take care of safety and follow all instructions you get from the hotel.
2.Easy Check-In
If you are on a business trip you must check in easily and quickly. This is likely to be made more difficult this year due to the virus. You will probably need to announce your arrival a few days in advance, and not at the last minute. Also, certain hotels may ask you to adhere to additional measures to keep things running smoothly. This year you will have to keep the mask during a personal check-in, at the hotel counter.
3.Fast Internet
When we talk about business travel tips, you need to think about fast internet. When you are on a business trip you will need a hotel with a good internet connection. Especially at this time when it is necessary to reduce contact with a large group of people. More and more meetings are taking place right online, so search the internet and find a hotel that has a good internet connection. Good internet connection is especially important if you have to start an online course or be a part of an online meeting.
4.Check Hotel
As already mentioned, it is very important to check the hotel where you are staying. Of course, the internet, the rooms, the hotel offers are important, but also your health and safety. If you have never stayed at this hotel before, make sure the hotel has good reviews and is close to your stops in that place. You can see what kind of hotel it is on the internet, but you can also ask other people who have already visited it.
5.Make Sure You Know What You Are Getting
When booking a room you need to know what you want, how long you are staying and what you expect. Make sure you know what you paid for. Review what kind of room you got, whether the meal was included, and what additional benefits you paid for. If you see any irregularities, contact either your agent or the hotel reception so that this can be removed as soon as possible and so that you can continue your business trip.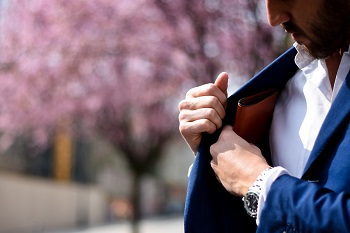 Business Travel Safety Tips
1.Wear Mask
Everyone already knows why masks have to be worn. You will need them throughout the trip, and the meetings you go to. Change them often if they are disposable, and take care of your health. You can also take a disinfectant with you. It will come in handy if you travel by public transport. Disinfect your hands if you come in contact with places where bacteria can be present.
2.Research Before Departure
When you go to a meeting in another city, the state it is important to check all the places where you intend to stay. Check hotels, restaurants, cafes, and all other places. check how safe they are, and what other people are advising you. Sometimes it is extremely helpful to read other people's experiences, this way you may avoid unnecessary situations.
3.Share Your Plans With Someone
Few do this when they go on a business trip, but it is always good to have someone know your movements. Choose a reliable person who will know where you are traveling and where you intend to stay. It can be your co-workers or colleagues. This will come in handy if you find yourself in an awkward situation, someone could easily help you. For example, there are often problems when registering at a hotel, when someone knew your intentions they could quickly find you a replacement accommodation.
4.Keep Your Bags With You
To protect yourself from theft, you must always keep an eye on your belongings. Put your passport, money, and other important documents close to you so you do not lose them. Be especially careful at airports, because there are frequent thefts. Keep only clothes, shoes, but never money in the suitcase. It often happens that the suitcases are lost, and so your money would disappear. If you carry a lot of cash with you, put an amount of the money in the front of your pocket, the rest in your wallet or compartment in your bag. That way, if they even steal one part from you, you will have enough to return home without the rest of the work.
5.Keep An Eye On The News
Before you go on a trip, take a look at the news and weather forecast for the place you are going to. It's also good to know which are the busiest days of the week to fly to avoid crowds. Postpone the trip if a major storm is announced there or there are riots in that state. Check out the verified news to know what's going on and what to expect. It would also be good to check the customs in that country so that you are ready for emergencies. The weather forecast will help you plan your activities and meetings, so it is not out of the question either.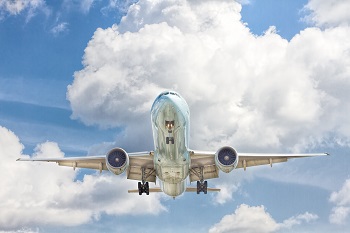 Travel Agent Tips
1.Find Capable Agent
To have the best-organized trip, the best option is to find a good agent. Take a look at the offer, and check each agency. You need someone capable, who will understand your wishes. Also, you need a communicative agent, who will discuss the offer on the market and tell you the details related to your business trip. You will recognize a good agent by his ability, enthusiasm, professionalism, speed. He should think about your needs and your time and organize it to suit you best. Also, he must listen to your requests, and adapt to them.
2.Get Best Value For The Money
Of course, you need to know how much money you are willing to spend on an agent. There are well-known agencies that offer a great deal, but they are more expensive. There are also quite good agents who will give you a varied offer for your money. Check if the offer is reasonable, which is all included in the price, and if the agent is positively evaluated.
3.Check The Agent
As already mentioned, it is necessary to check everything well, including agents. Check which agency they work for, how they do business, and how they are rated. See other people's reviews and experiences. It is important to check the range of other agencies and to see the advantages and disadvantages of them. Unfortunately, there are a lot of agencies that can deceive you and take a large amount of money. Also, some people are not agents and present themselves as them. That is why it is important to do research so you do not find yourself in an awkward situation.
4.Check The Offer
It is also important to check the entire offer, on which you will spend your money. Make sure everything is included in your business journey. From tickets, hotels, food, and extra amenities. It is important to make sure that their offer pays off. Check the different agencies and choose the one in which the offer ratio is proportional to the asking price. You need to expect a detailed itinerary, departure and departure dates, and all the necessary things you need when traveling. You need to get all this from your agent.
5.Interview The Agent
Of course, you want to interview the agent before you decide what you want. Give him a rough plan of what you expect and see what he has to offer in the short term. Next, observe how it works during pressure. You need a calm person, so be careful who you choose. You do not have to choose the first agent you come across, be sure who best understands your wishes and choose that person. Ask questions, and do not agree to less than you expect. A talk with an agent might help you in the future if you decide to start a travel agency online.
Final Verdict
Here you could read about the best business travel tips. Before you go on a business trip, make sure for your safety, explore the country, the city you are going to. Also, prepare all the necessary documents and keep them close to you. Take care of your personal belongings so they are not stolen. When you are looking for an agent, check out the range it offers, and how it is rated. You do not want to be fooled, so you need to check all the items while traveling. It is also important to check the hotel where you are staying. Their offer, internet quality, but also security in the hotel itself. If you want to carry some equipment on travel, check the offer of the best portable laminators or portable paper shredder.