Are you a business owner looking for work morale boosters for your team?
Check out this list of fun ideas for boosting morale in the workplace!
It can sometimes be hard to keep your concentration 100% on your work. There can be various distractions at work that can slow us down and this is why you should always find workplace morale boosters to encourage your team to work hard at all times. By finding creative work morale boosters you can strengthen the workflow and improve work morale in general.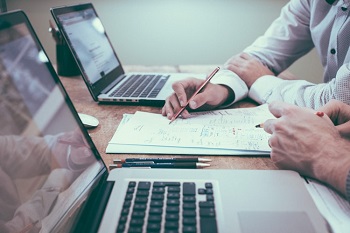 Best Work Morale Boosters
Fun Morale Boosters For Work
A great idea for work morale boosters can be hosting a fun team-building event for everyone. The team-building events can help a lot and improve workflow between the coworkers. There are event planning professionals that can advise you on fun games that can be used for your team building which can be a great substitution for standard meetings and you can use it to have a successful meeting.
It would also be a good idea to organize a game team-building event to benefit a local charity. This way you can connect with your coworkers and be more connected with your team, and help a local charity which is a great thing.
Express Your Gratitude Often
It is scientifically proved that expressing gratitude improves physical and psychological health, improves sleep, and helps you feel better all around. It would be a great idea to express your gratitude and point out your colleague's accomplishments for this week.
This way you can help your coworkers and employees feel better about their work and themselves. Your employees will work harder knowing that you appreciate their work and accomplishments at work.
Taking Lunch Brakes Together
Taking lunch breaks together can be a great workplace morale booster option. Not only would you be eating great and delicious food, but you would be bonding with your colleagues as well. Sometimes good food can start up new bright ideas.
You can also organize a food truck to come to your work location once a month. This can be a fun way to try new food and bond with your coworkers which can later be great for a work morale boost.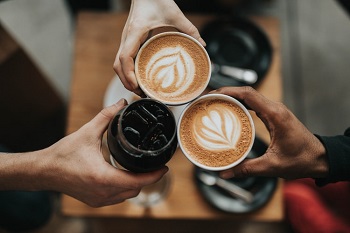 Start Your Week With Favorite Hot Drink
There's no better way than start your Mondays with your favorite drink. Mondays can be tough, and that is why it can be a good morale booster at work to get rid of Monday blues together. You can start your week drinking coffee, tea, or warm chocolate together and boost morale.
For example, you can start your Mondays going to various coffee shops near your workplace. It might be a kind of effective meeting management, too. This way you can relax and bond with your coworkers and employees. Work morale boosters are important and this one is a fun way to accomplish it.
Provide Healthy Food Options
It can be a good work morale booster to offer your employees a healthy food option. It is more and more popular to eat as healthier as possible. If you offer a wide variety of healthy food options in your business, your employees would feel happier all around.
Healthy food options are a good employee morale booster because it enables them to eat healthier and feel better and safer at work which is very important for the workflow.
Promote Work Balance Among Employees
One of the great workplace morale boosters can be promoting work-life balance among your coworkers and employees. Sometimes it can be exhausting working late and being under a lot of stress can slow you down both physically and mentally.
It can mean a lot to your employees if you would point out how you appreciate their hard work, but you also want them to enjoy their evenings. This way they would feel more appreciated and would be more motivated as well. Finally, it will increase team productivity.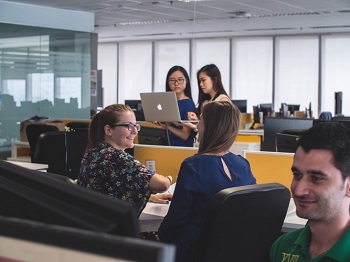 Promote Trust Building
A great way to boost morale at work can be by promoting trust-building at work. Your coworkers and employees need to feel safe to express themselves honestly at work. By doing that they would feel more motivated for daily tasks in the office.
And you as an employer will get great feedback from your employees which can help you in the future. Invest in your employees psychologically and you'll get great improvements all around.
Be Available For Your Coworkers
Saying "my doors are always open" isn't always good enough. Some may even consider it to be a little fake. A great work morale booster would be being truly available for your employees and coworkers.
Being there for your employees as a superior and as a person of confidence can help a lot in workplace morale-boosting. You'll get positive employee reactions and see improvement in performance companywide.
Final Verdict
To sum it all up, there are a lot of work morale boosters out there. You must take good care of your employees in one way or another to make them feel welcome and appreciated in their workplace. This way, your employees will work harder and feel better about themselves which is great for the job. If you're looking for a simple and great way to shred papers and documents at home or in the office, check out this article on the best handheld paper shredders. In case you often work with a lot of paperwork and need to shred large amounts of paper, read this article on the best high-capacity paper shredders. Or if you're looking for a high-quality shredder machine to shred daily mail, check out my article on the best mail shredder.