Are you starting your new business and want to know how to hire your first employee?
Then you're in the right place!
In this article, you can read about all the steps and advice on how to hire your first employee. If you're starting your new business, you want all the help you can get on how to start your new project and get all the right staff.
Hiring Your First Employee Is Big
How to hire your first employee is sometimes hard to do, but it surely is a big deal for any new employer. You must make sure that you, as an employer, follow all the legal rules regarding you, your new business, and your new potential employee.
In the following text, you can read some advice and tips and tricks on how to hire your first employee. Follow these steps, and I'm sure the whole process will go much smoother and easier. Good luck!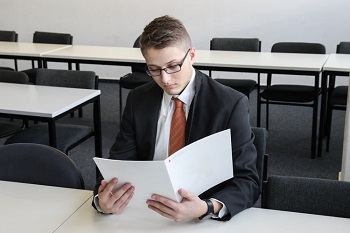 Do It As Soon As Possible
When you know you need and want to hire someone for your new business, do it as soon as possible. If you know that you need certain personal to improve and upgrade your project, and you know you can afford them, just do it because with new employees comes new ideas! By hiring, it's always important to know how to find good employees that will contribute to your business.
There are some rules you have to follow when hiring your first employee:
Obtain an employer identification number. You use the employer identification number on tax returns and other documents you submit to the IRS.
Register with your state's labor department. You will have to pay state unemployment compensation taxes that go to your state's unemployment compensation fund, meant for the workers who lose their jobs.
Get the worker's insurance! You must provide your new employee insurance for possible on-the-job injuries.
Payroll system to withhold taxes! You'll need to withhold a portion of your employee's income and deposit it with the IRS. Also, you must make Social Security and Medicare tax payments to the IRS.
Your employee must fill out IRS Form W-4, withholding allowance certificate. This certificate concerns your employee's paycheck, it's the information for the IRS so that you can withhold the correct amount of tax from their paychecks.
You should report each new employee to your state's new hire reporting agency. You should report information on all new employees which can be used in locating parents who owe child support.
Set up employee benefits. If your new employee gets great benefits like health insurance, he will be much happier at work and improve the business which is the main goal at the end.
Following these few steps gets your legal steps ready to hire your new employee. Do as much research as possible to find out more information about the legal rules in your state!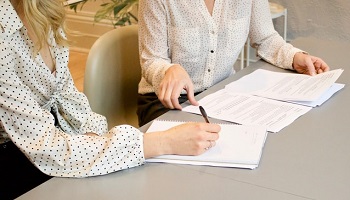 See Potential, Not Just Track Record
If you want to become a skilled hiring manager, you must be able to see potential in your new potential employee, not just evidence of past success. The combination of someone's skills and passions can improve your business to a whole another level. The hiring manager is not a challenging position but it's one of the best jobs for quality of life so you can do it.
Ask For Skill Demonstration
Some people may come to your interview well prepared which is why it's best to have your new employee complete a certain task for you. When you see the results, you'll be able to see if it's the right person for your new business.
Make Them A Part Of The Team
If you consider your new employee as a member of the team, he or she will surely work harder to achieve certain goals. Your new employee will learn alongside you and get new experiences that can be helpful in the future. This way you can grow together achieving your small business goals which is a great thing for new business.
Final Verdict
Hiring a new employee can be a hard task, but it is not impossible. Once you get all the information, try to create a plan on how to hire your first employee. Take all the advice you can get, and you'll surely succeed in finding the right person for your project. Be sure to offer as much information to your potential employee about the job position, and good luck! If you're looking to buy a high-quality shredder machine for your small office, check out this article on the best shredder for small businesses. In case you want to get rid of some of your old CDs, read this article on the best CD shredder. Or if you don't have a lot of space in your home office or business, check out this article on the best compact paper shredders.