It can be hard to do a meeting, so what can you do to have a completely successful meeting?
Read this article and find out all about it!
Some people have problems with keeping their meetings interesting and motivating. That is why one must do everything in their power to have a successful meeting so that their coworkers get the right idea of what the meeting is really about. It can be hard, but it is not impossible. Try your best and you'll succeed!ž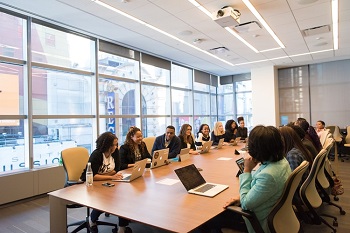 Advice On How To Have A Successful Business Meeting
Have A Clear Objective
Having a clear goal or a clear agenda is very important while presenting your ideas at the meeting. For a successful meeting, you must stick to your theme and be very clear about what you want to present to your employees and coworkers.
Try starting your meeting by presenting exactly what the ultimate goal of the meeting is. In that why you're giving your employees a clear picture of what the theme is. Your employees will be more focused and the meeting will be completely successful.
Do Your Preparation Well
The key to a successful meeting is preparation. You must come to the meeting fully prepared and with a clear vision of what the meeting should look like. If you're an employer be sure to do your preparation and what you want to share with your employees.
On the other hand, if you're an employee, be sure to keep attention during the meeting. It can be a very awkward situation if you're being asked a question and don't know the answer because you weren't listening. Good preparation can save you your job! It's always a good trick to prepare a digital presentation and show it on a conference room monitor placed on the wall. It will help you to tell all points in your schedule.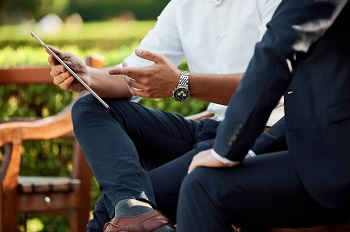 Off-site Meeting Is A Good Option
Sometimes it can be a little boring to keep every meeting in the office conference room. Your employees are often tired at the end of their workday and are not in the mood of spending more time at their workplace.
That is why it can be a good idea to organize off-site meetings which contribute to the effectiveness of the meeting management. You can take your coworkers and employees to a local coffee shop, bar, or even a park. This way you change the environment and that can often be a good chance for your employees!
Never Be Late To The Meeting
It is very rude to be late in general, but even more so if you're the one who is doing the meeting. For a successful meeting, you must never be late. You must set a schedule and respect the schedule as well as your employees and coworkers. You need to show our employees that this is the main characteristic of a good worker.
When you're right on time, you'll get more respect from your employees and coworkers. Also, they will follow your steps and be right on time for every meeting which leads to a successful meeting at all times.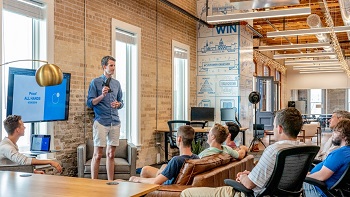 Don't Lose Your Focus
It can be quite confusing to tell stories that are not related to the meeting. Your employees and coworkers will lose interest and motivation to keep and listen to the rest of the meeting. That is why it is very important to keep your focus.
Being the one who is leading the meeting, be sure to point clear guidance while doing your presentation. Keep to the subject and give a clear pointer to your employees and coworkers. This will increase the productivity of the team. By doing so, you'll keep their attention and have quite a successful meeting.
Short Meetings Are Successful Meetings
Try to keep your meeting short. Having short meetings is crucial for improving teamwork. If you're taking long meetings, your employees will get tired fast and lose their focus, and you don't want that. So try to keep your employees' attention sharp at all times.
Try to have your meetings short and efficient. A successful meeting is between 30 and 50 minutes long. If it gets longer, your employees will lose their focus and then the meeting your having ends up being pointless which is a bad thing.
Final Verdict
To conclude, there are all sorts of ways for a successful meeting. Employers must show their employees what the agenda is and what the objective is. By doing so, the employees will keep their focus and motivation during the meeting which is a very important thing for conducting a successful meeting at all times.
If you're looking to save more space in your new conference room at work, read this article on the best foldable conference table. In case you're looking to buy a long conference table that can fit a lot of people, check out this article on the best long conference table. Or if you're looking for a high-quality and good-looking conference table for your conference room, check out my article on the best marble conference table.