Looking to find the best way to improve team productivity at work?
Then you're in the right place!
Sometimes it can be hard to find a way to boost team productivity. Your employees may be tired and cut up with work, and that is why it is important to increase team productivity at work. As an employer, you must show that you care about your employees and find a way to work fast and efficiently and still be satisfied all around.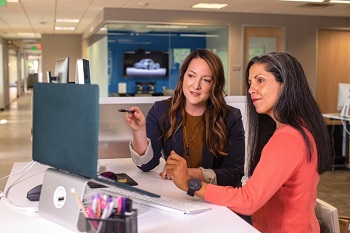 7 Ways To Boost Team Productivity At Work
Make Your Employees Accountable For Their Work
One of the many great ways to improve team productivity at work is to let your employees make their own decisions and give them ownership. When you do that, it gives them a sense of responsibility regarding their work which makes them more motivated to accomplish their goals which result in increasing productivity at work.
Giving your employees ownership means that you've entrusted them and their capabilities to handle a specific job or project. This can be very inspiring and can lead to their work improvement and thus your business's improvement in the end.
Communication Is The Key
Communication is of great importance and contributes to team productivity. It is enough to say that your business will probably fail very fast without effective communication between you and your employees. The project manager is responsible to ensure effective communication to boost team productivity.
It is very important to establish healthy communication between you and your employees. If you fail to do so, it may lead to multiple confusion within a team and overall team productivity which can lead to a catastrophe.
Know Their Strengths And Weaknesses
Everyone has their strengths and weaknesses. Again, the manager must know their team's strengths and weaknesses to know how to allocate tasks to them. Knowing this can lead to a great boost in team productivity which is the ultimate goal. Don't expect only positive characteristics of a good worker. We are all humans and we all have weaknesses.
For example, if you have a creative person in your team, make them pitch new creative project ideas that can help you and your business strive. By doing so, your employees will look forward to contributing to the workplace and you'll improve your brand which is a great thing!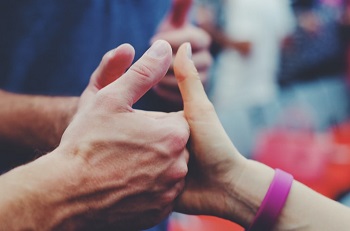 Team Building Exercises Can Help
It is of great importance that your employees get along with each other. It is important because it can boost team productivity by a lot. If they get along and know their strengths and weaknesses, the workplace becomes a better and happier place for them.
That is why it is important to incorporate team-building exercises in the workplace. You can add interesting exercises at the end of a meeting and you will achieve a successful meeting. By doing so, you can improve team productivity in a fun and exciting way. It can also help resolve some grudges or miscommunications between your employees.
Good Work Environment Is Inspiring
It can be a great contributor to team productivity setting a great and comfortable environment and infrastructure at work. It is advisable to pay attention while designing the office interior. While working in a great environment, employees can get inspired and boost team productivity! For that reason, it's important to equip their offices with the best monitors for office work, best office desks, comfortable chairs and more. When equipping the meeting room, take care to ensure enough space for each employee so always look for a long conference table.
Consider adding some plants and flowers to the interior to brighten up the room. Also, add some comfortable furniture that can be used during the break. All of these tips are a great way to motivate your coworkers and keep them interested at all times.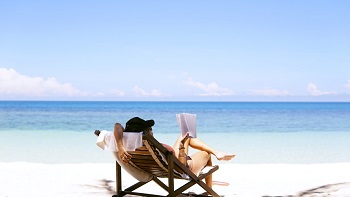 Keep Your Employees Motivated
Your employees will work harder and more efficiently if they're given a reason to do so. Occasional "pat on the back" sometimes isn't enough. It is advisable to offer your employees an incentive. This can be presented in the form of cash, vouchers, paid vacation, and many other ideas as well!
Acknowledge Their Work And Effort
A great way to boost team productivity is by acknowledging your employee's work and effort at work. If your employees feel being valued enough, they'll improve team productivity by a lot. Everyone gets motivated and inspired when they know that they've done something good!
Once your employees see that you care and appreciate their work and accomplishments, they'll be more motivated and inspired to get the work done in the best possible way. That is why it is advisable to be consistent in getting feedback to your employees and thus increase team productivity in your office!
Final Verdict
In the end, improving team productivity needs to be done creatively. Being available for your employees and acknowledging their accomplishments can bring team productivity to a whole another level. Create a comfortable environment for them and improve your business fast and easy! In case you're looking to buy a big conference table for your new business, check out this article on the best 10-foot conference table. If you're looking to bring a new design to your conference room, consider reading this article on the best black conference tables. Or if you're on a budget but still want to buy a conference table for your conference room, check out my article on the best cheap conference tables.