Looking to find tips and tricks on how to find good employees for your new business?
Then you have come to the right place!
Here you can find much useful advice on how to hire good employees for your new or ongoing business. In this article, you can find out tips and tricks on how to decide if the person is the right choice for your business. Read this article and ease your pain when choosing new employees.
Tips On How To Hire Good Employees
Nowadays, employers tend to choose online tools, staffing agencies, and recruiting services in their research on new staff for their business. Although these methods are innovative and good, the employer must include offline methods in their recruiting process as well.
By combining both old fashioned interviews in person and technology-driven methods, employers will succeed in their process on how to find good employees.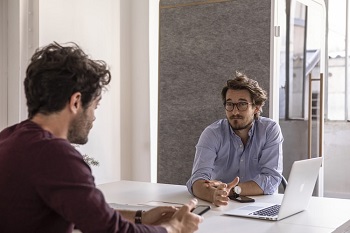 What Should Employers Look For?
Finding And Reading Resumes
Employers must do their research properly. For example, a daily review of the resumes that can be found online or that have been sent to their office. Reading as many resumes as possible is important because that is the way to decide which person fits the profile the best.
Social Media Can Help
You can use social networks to your advantage, for example, to get the word out about the open positions that you offer. Include as much content as possible to promote your business and you will attract new employees fast. Also, be ready to answer questions about the position you're offering. You should be prepared especially when you hire your first employee.
Consider Every New Employee
It can be hard to know how to hire good employees so I advise you to give a chance to every person that possesses the skills and personality that you're seeking for a role. It doesn't mean that someone who doesn't have a lot of experience in your field, can't do the job properly and later improve their skills.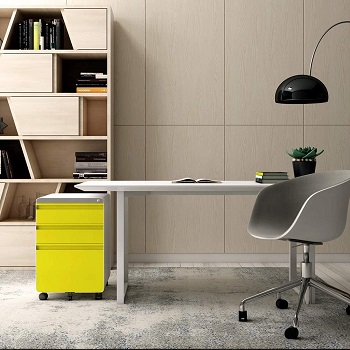 Make The Office A Friendly Space
A good employee that is satisfied and loves their workplace can eventually become an advocate for your business. They'll tell their friends and family how great it is working for you, and in that way, your business will need no better marketing and you won't be having problems on how to find good employees. Ensure enough space for all your employees and equip their offices with practical desks with filing cabinets.
Universities Help You Find New Talent
Going to a local university or college and teaming up with them can help you a lot on how to find good employees. There, you can find new talent that is qualified for the position you're offering. You can offer to speak about your company to attract new employees.
Talk About Benefits And Perks
You must make visible all the benefits and perks that you offer to your future employees. Work morale boosters have also an important role so you should consider them, too. Be sure to mention all the benefits you offer such as competitive pay, remote work opportunities, flexible hours, and much more that you can offer.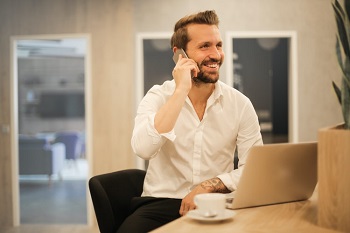 Advice On How To Hire A Good Manager
If you want to find out how to hire a good manager, here are some tips and tricks to follow along with the process.
Know what you're targeting. It is important to know what qualities you're looking for in a new manager. Be sure to make yourself clear about the certain skills and personality you're looking for in your new employee.
Make sure to make all the right questions. Prepare yourself for the interview and be sure to know exactly what you want to find out from the person you're interviewing.
Take a look at the employee's non-verbals. Sometimes a firm handshake and good manners are the ones that can be crucial in your decision. See if they're passionate, confident, and offer leadership for their potential job.
Tips On How To Find Good Employees For A Small Business
In case you own a small business and don't know how to how to find good staff that will help you to achieve small business goals, check out these tips, and ease your process.
Be informed about what the going rate is for the position and offer it to the potential employee.
One of the advantages can be to offer your employee a benefits program. Some even consider it a necessity. Surely, if you offer it, you'll attract high-quality staff that will do the job right.
You should emphasize the benefits your small business offers to potential employees. Be very clear and open about the benefits and perks your small business offers such as bringing a pet to work, children and babysitting services, and more.
Offer your new and potential employees an opportunity to move upwards. Offer them a chance to develop new skills and to be successful in their field.
Final Verdict
All in all, it can be hard to find good employees and it is a tricky process. Following these tips and tricks, you can help you and your business on how to hire a good employee and attract new staff. It is very important to know what skills you're looking for and present all the benefits you're offering to your potential new employee. In case you're looking to find out more about the card shredder machines, check out this article on the best credit card shredders. If you want a good quality shredder machine that will offer you fast and easy paper shredding, read this article on the best electric paper shredder. Or if you want to open a paper shredding business, check out this article to find out everything about the best heavy-duty industrial shredders.