Do you know what to say in a virtual interview?
Do you know how to stand out in a virtual interview?
You are in the right place!
Here you will find the best tips for a virtual interview. You will not be scared of the questions, people, or camera.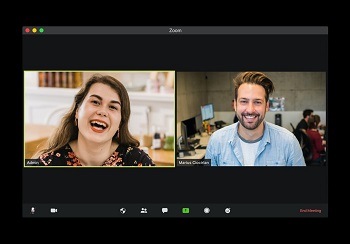 Virtual Interview Tips For Candidates
1.Be Authentic
In order to be authentic, you must not treat others in an ugly way, be full of support, kind, and honest. They will hire you sooner if they see that you treat other people well, rather than trying to bring them down so that you can win. You have to show something that will make you different from others. In order to become authentic, you have to start with yourself. Accept yourself as you are, and be kind to other people. Show respect to everyone.
2.Use Professional Body Language
Pay attention to your body language during the interview. You may not see the whole thing online, but your face will be in the foreground. Pay attention to how you speak, in what tone, and to your facial expressions. Watch how much you smile because you have to be professional. Also, pay attention to the movements of your hands. Be moderate with the movements of your hands. It is advisable to nod your head a couple of times, but in moderation, when being addressed or asked a question.
3.Prepare In Advance
It is advisable to prepare before the interview begins. Start with yourself, get dressed for business, edit, because you want to give the impression of tidiness. Then try to think of what they might ask you, and try to answer those questions. Try answering the questions in front of the mirror, to see what they will see, and what you need to change. Preparing for a virtual interview should help you get ready, but also release fear. You will be better prepared and you will have more self-confidence.
4.Ask Questions
One of the good ways you can participate in an interview is if you ask questions. The questions must be meaningful, accurate and should present what interests you. You can also prepare questions before the interview begins. It would be best to ask what they expect from you if they have any advice for you, and everything else that interests you about the company itself. You can ask them how to start an online course, or do they have one.
5.Test Your Technology
If your interview takes place over the Internet, you need to check everything. Keep an eye on the status of your internet connection, because you don't want your tone or image to start ticking in the middle of an interview. Also, check the platform on which you will conduct the job interview.
6.Minimize Distractions
Get away from anything that distracts you, you need to be focused on the interview. If you have pets, ask someone to walk them during that time, or put them in an adjoining room. It would be best to choose a room where you feel relaxed, and where you can close the door and indulge in a job interview. If you have other members in the house, ask them not to enter your space.
7.Be Yourself
And of course, be what you are. Don't pretend to be someone just to get a job, sooner or later it will be revealed who you are. Be relaxed, prepare, talk, and don't be afraid. Everything will go in the best possible order if you are well prepared and relaxed. The nervousness will only shake you and you will not be able to show your best. Do not talk much about yourself to please others, talk honestly, and engage in conversation.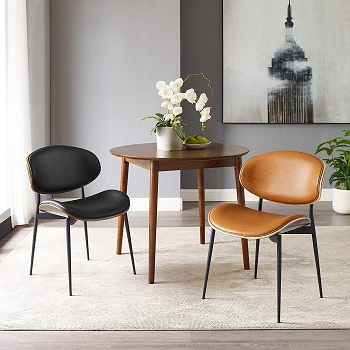 Virtual Interview Tips For Interviewer
1.Test Your Technology
When you go to interview people you have to be prepared for all obstacles. The first could appear during the interview itself, which takes place online. Check the network connection, your computer, make it sound good, and all other components. You don't want it to happen that you aren't heard at a job interview or that interference or noise occurs.
2.Treat It Like The Real Interview
Even though the interview takes place in an online environment, you treat it like it's real. You will have a different impression of the person over the camera than you would have a live, and therefore you have to treat the situation the same as in the right conditions. At the beginning of the interview, kindly greet the candidate, have a calm conversation, ask questions that you would ask in a live interview, and at the end ask if they have any questions. Follow facial expressions, and other signs sent to you by candidates.
3.Gather Questions, Responses, And Informative Content
Gather all the information you get during the interview. It would be good if they wrote down or put clues to know what each candidate said. Write down their answers to the questions, and what impression they leave on you. Also, write down what questions they asked you, to know what else the candidates want to know.
4.Organize Candidate Information
All the information you gather you need to organize to give to your bosses. For easier organization, it would be good to have a separate folder for each candidate with data and your remarks. It is necessary to record every expression, body language, and expression and hand it over to the supervisor. You do this to make it easier for you if you have a lot of interviews and to make it easier to find the person who seemed the best for the job later.
5.Use Time Effectively
In order to spend time proportionately, you need to be prepared for everything in the interview. Time is very important, and in order not to spend too many days choosing candidates, it is important that you know what you want. You will have a lot of people with different skills in the interview, but you need to know in advance which ones you need. When you ask a question, you need to know in advance what you want to hear in response, to make your job easier and save valuable time.
6.Send Follow-Ups
Send feedback. Just like you, other people spend their time on the interview, and you have to let them know that you appreciate it. Send a message, a thank-you note, or some nice gesture. In this way, your company will give the impression of professionalism and will be more appreciated. Time is precious, so you have to thank them for being willing to spend their time on your interview.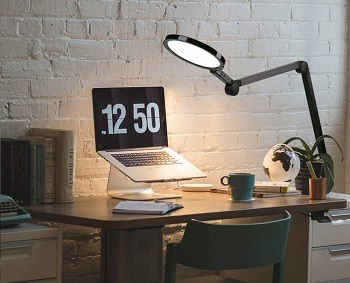 More Virtual Interview Tips For Employer
1.Prepare For The Interview
Don't take the interview lightly. You need to know what you expect and what you ask of your employees. Listen to how they talk, how they behave, and in what tone they answer questions. Write down the questions you have for them, or if you want to know more about them.
2.Demonstrate Profesionalism
You have to give the impression of professionalism during the interview. Show by your example what you expect from employees. Pay attention to your tone, it likes to be clear and moderate. Make it clear what you expect and what kind of person you want. Listen carefully to the candidates, and answer their questions. Dedicate your time to them and be polite.
3.Give The Interviewee Time To Answer
During the interview, be kind and give the candidates time to answer your questions. If you notice that they are nervous, calm them down by being kind and waiting for them to answer your questions. Think about what else you might ask them during that time, or write down some remarks. You can also ask them a simpler question to calm them down. Ask them if they are interested in making money while traveling.
4.Provide Information On What The Candidates Can Expect Going Forward
When you are nearing the end of the interview, let the candidates know what you expect from them if they get the job, and what their task will be. Also, let them know when they can expect feedback from you, and when you will have an answer to the question of who got the job. Let them know how you will let them know if they have passed or not, and on what platform they can expect your call.
5.Choose A Quiet Location
Choose a quiet location for your interview. You need to have no interference or a lot of noise. If you are in a company, choose a quiet office that does not get a lot of noise from other employees. Also, turn off cell phones and phones when doing an interview. Be cultural and pay full attention to the candidates.
Final Verdict
Here you could read about virtual interview tips for candidates, interviewers, and employers. Everyone must prepare well for the interview to pass as well as possible. Be cultured, communicative, and confident. Time is money, so invest it in the best way possible. Ask questions that interest you, and concentrate on the answers. Keep notes of the candidates, and check the network connection before starting the interview. Also, make sure you have the best monitor for office work as well as other equipment you might need in your virtual office such as a computer desk with file cabinet.