Running a business successfully is more than just having luck and good ideas. First, you need to be recognized on the market and know how each process works. 
Even though professional lessons about business are usually expensive and learning structural knowledge can last for years, we bring you easy and quick ways on how to learn the business and run successfully!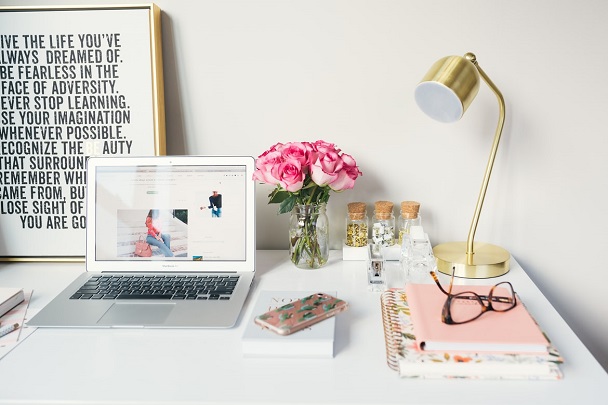 Why Is It Important To Learn Business?
Even though many people think that learning business is just dealing with numbers and money, it is more than that. To become successful in business, you should be educated enough to gain the interest of investors and the market. First, you need to learn good communication skills which will cover everything from your pitch to selling products and sending emails. After that, you need to be able to recognize your audience and know what message to send. Even if you sort that out, you still need to write a good business plan which will cover your expenses. If you employ more people, you will need to know how to manage the team and how to increase productivity at work which requires some special knowledge. There are many aspects that, in a larger company, will do more people, but when you are on your own, you need to handle them alone. What is more, even after you have someone do it for you, you still need to check the process and results. As a result, you will notice that running a business is very different from having a good idea. 
Can You Learn Business On Your Own?
After you have developed your business idea, it is time to learn and upgrade yourself. Only when you have firm foundations, you can build a solid company. Some aspects of business can be learned on your own, such as keeping up with finances and developing products. On the other hand, keeping up with marketing or employee interaction needs to be upgraded if you don't have perfect management skills. It is difficult to know how to find a good employee but keeping them may be even more difficult. To become a good leader and to learn how to make good decisions which will finally result in your employees supporting you, you need to ask for help and find professional ways of learning. There are many sources you can learn from and we will present you the quickest and easiest ways on how to learn the business.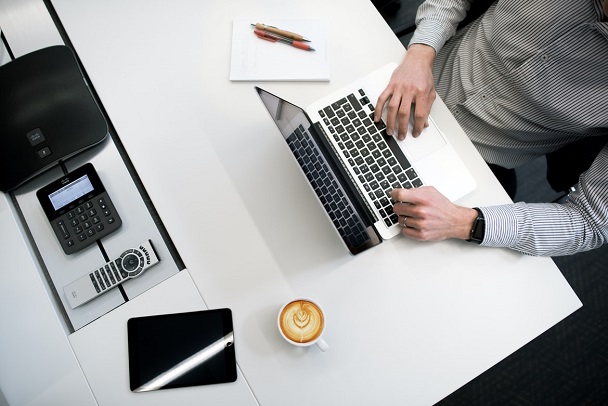 10 Steps On How To Learn Business Quick And Well
1.  Start Small And Smart
To know what you need to improve in your business knowledge, you need to start small and take reasonable steps. This means it is possible that you know some parts already and that you will have less time to run business and study at the same time, so it is crucial to have a plan and stick to it. Don't waste your energy and time on unnecessary certificates, rather seek specific knowledge you want to gather. Be aware that things are sometimes slow and need time to develop.
2.  Make A Plan
After you have defined your goals, you need to make a good plan. The plan must consist of your schedule, the money you want to invest in learning and what you want to achieve. Sticking to the plan will help you progress quicker and be aware of your achievements. What is more, it can give you a feeling of satisfaction with accomplished and motivate you to do more. Be sure that you check your plan every day and tick all tasks that you have finished.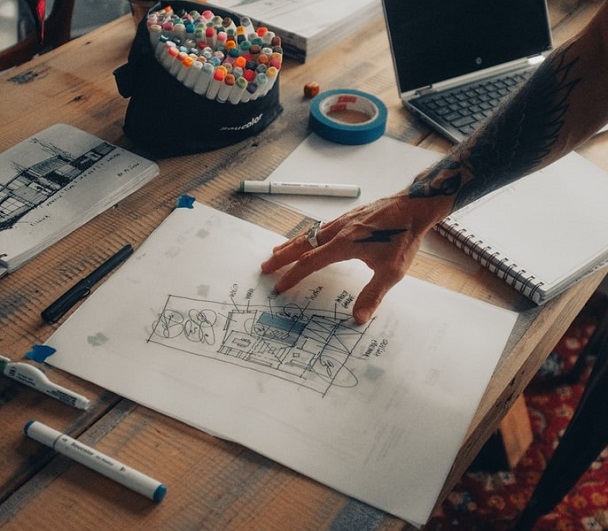 3.  Explore Literature
Good old reading books are underrated lately. Yet, books are a precious and rich source of knowledge. If you don't have a budget or space to buy them, you can borrow them from the local library. There are entire sections dedicated to business and many authors have written from their perspective. Also, you can easily find specific books for your niche. Be sure that you ask for good books worth reading. There are many motivational and self-help books that aren't worth spending time on. Read only those with a scientific background and from your niche.
4.  Listen To Podcasts
Many people, while commuting, are used to listening to the radio or other music sources. If you want to use your time for maximum and learn every day new things, you should start listening to podcasts. The podcast is a spoken or video file where two or more people discuss certain topics and give their points of view. Even there are many motivational podcasts and TED talks, you can find interesting and educational for your niche. This can be a very fun and easy way to learn new things and use time better.
5.  Take Internet Courses
Internet courses are a very popular way to finish and upgrade your education. If you have a computer and internet, you can do them anywhere and any time you want, so this is the main reason they are becoming more and more popular. Chose the verified course and don't waste time on courses that promise you big but give only bits. Even though you need to pay for some, especially if you want to get a certificate, there are plenty of free. The best part is that you can easily download material and have it even after finishing the course.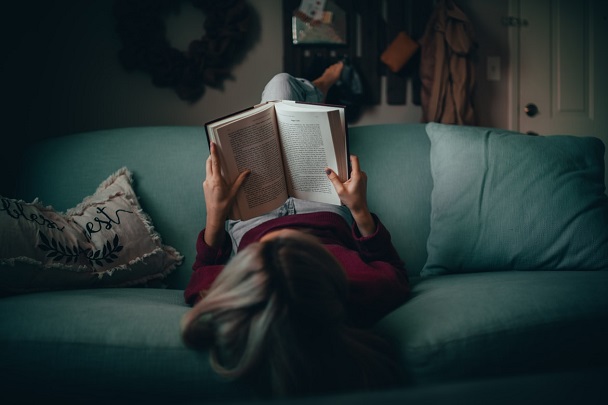 6.  Read Business News
Staying in touch with the business world is more important than you think. There are many business specialized magazines that bring you news about changes in business and cover trends. Regular news doesn't usually cover smaller law changes for businesses, so it is important to stay fresh with them. What is more, you can read more about competition and how to adjust better to trends and market. Even if you don't want to be prepaid o magazines or newspapers, you can find many sources online.
7.  Visit business events
If you haven't, then join your business niche group. Even though you might be there with your competition, it is good to have a healthy relationship and learn from them or their mistakes. They usually organise many business events where you can listen to conferences and learn many new things from the real sector. Many seminars and trade shows will also provide you with an opportunity to exhibit your product or offer your service. If you can`t find events near you, you can always seek them online.
8.  Hang With Entrepreneurs
Becoming an entrepreneur doesn't mean you have to get rid of all your old friends. Yet, for personal and professional growth, it is recommended to start hanging out with people in similar situations. First, you can find other entrepreneurs at seminars and conferences and exchange contacts. What is more, they can share your product and service, or you can cooperate and help you grow your business. Also, they usually have similar problems and can help you solve yours. Also, you can have another perspective and start looking at things from the other angle. When you meet someone way experienced than you, don't be afraid to ask them for an opinion or advice.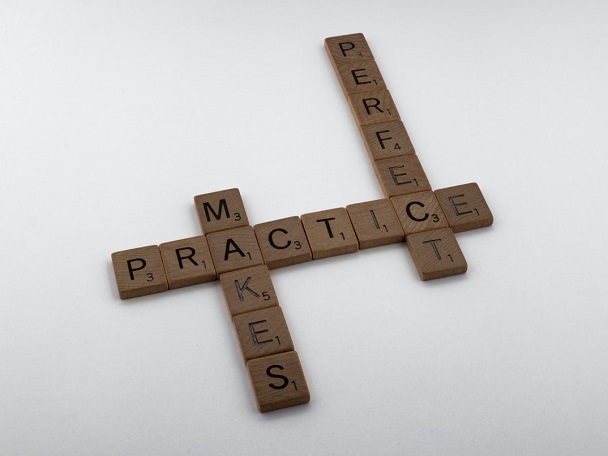 9.  Practice
Humans learn by their mistakes, even though they have been aware of the possible solutions. When you work, you will make a mistake, but you need to learn from it and start from the beginning if it is needed. Using everything you have learned in practice is the most important step of learning business. What is more, it will take you more time and creativity, but is crucial if you want to make better decisions in the future. If you aren't sure what you are doing, you can always check some sources.
10.  Take A Mentor
Try to run the business alone is very scary and you must get out of your comfort zone. If you need help, you can always hire someone. But what is more important is if you need someone to guide you and teach you, you can take a mentor. Be sure you hire someone experienced and proven. What is more, you will need to pay for it, so be sure to write a plan before and ask while you have an opportunity. If you don't have so much money to invest, you can listen to inspirative TED talks or read about success stories online.
Final Verdict
There are many ways on how to learn the business and you just need to find the one best for you. Running a business can be very challenging and you need to know every aspect of it. To avoid some obvious mistakes and become better at managing, you can find many sources specified for your problem or niche. Searching and learning will be easier with high-quality office equipment such as the best monitor for home office or one of the best inkjet printers.